SERIE A
Cristiano photo overshadowed by nude Chiellini dressing room fail
AC Milan teenager Raoul Bellanova popped into the visitors dressing room after Sunday's Serie A clash and got a little more than just a pic of hero Cristiano Ronaldo.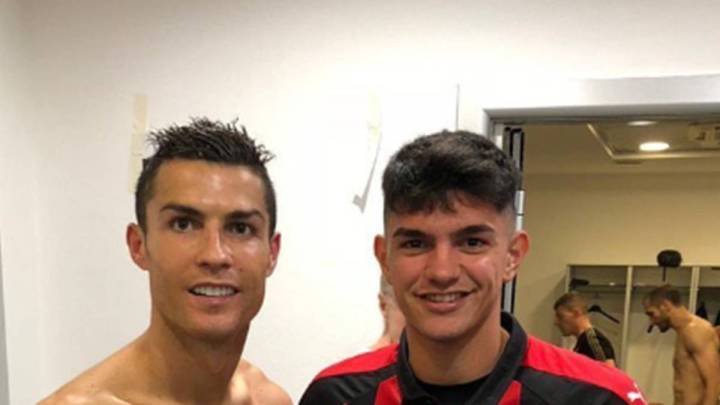 AC Milan's Raoul Bellanova took full advantage of Juventus' visit to the San Siro on Sunday to avail of a post match photograph with one of the teenager's inspirations and idol, Cristiano Ronaldo.
Despite not participating in the 0-2 defeat, the Milan player was clearly pleased with his snap alongside Cristiano posting it immediately to his Twitter account.

It wasn't long before the photo went viral as a 'fresh from the shower' Giorgio Chiellini wearing nothing but a smile could be clearly seen in the background of the snap forcing the Milan player to quickly delete the post.