FOOTBALL
Ramos promised Pau López he wouldn't do any more Panenkas
The Real Betis goalkeeper spoke about Ramos' Panenka roulette and says the Real Madrid captain promised him he wouldn't take any more.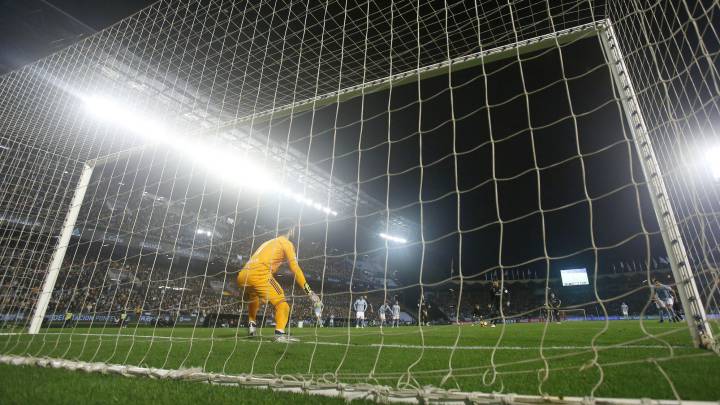 Sergio Ramos scored another Panenka penalty against Celta Vigo on Sunday night and his Spanish teammate spoke to Cadena Ser about warning the defender about executing them on a regular basis. He also says he doesn't know what he would do if he was to face Ramos from 12 yards out.
"I don't think it's a lack of respect," he said. "At least that's not how I take it but I told him that after two in a row, the third one would be more complicated and he told me he wasn't going to take any more like that (laughs). In the end, he has a lot of confidence and he isn't missing them at the moment."
López doesn't know what he'd do with Ramos from the spot
López, who is on duty with Ramos in the Spanish camp, says he would have it "very complicated" if he had to decide what to do if Real Madrid won a penalty against Real Betis and he was faced with the defender from the spot. They play each other in the league in the new year.
Ramos was given a vote of confidence by the originator of that particular style when Antonin Panenka said he was proud that Ramos was taking penalties that way. He also said the goal against Celta Vigo was "was one of the most elegantly executed Panenka penalties I've ever seen him do.