Cafú: "Vinicius can be the new Ronaldo"
Brazil and AC Milan legend Cafú is convinced that Vinicius has what it takes to follow in the footsteps of Cristiano Ronaldo at Real Madrid.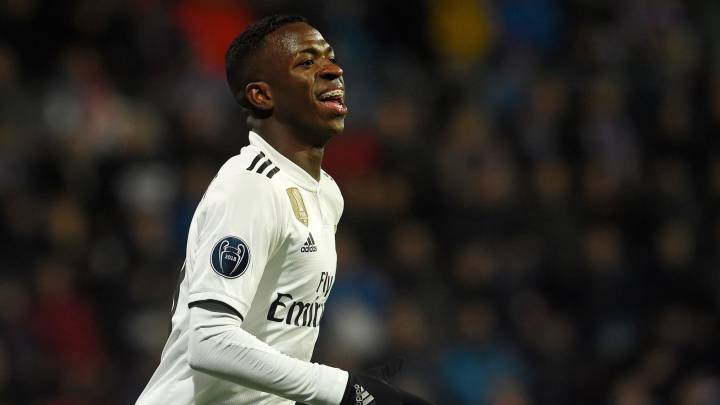 Brazil legend Cafú praised Vinicius in an interview with Fox Sports Mexico, with the former AC Milan player stating he is convinced that the youngster will become a bona fide star at Real Madrid.
"Vinicius is going to triumph at Real Madrid, but he's not a star yet. He can't be compared now to Cristiano Ronaldo. Cristiano is Cristiano, with all the history [he has] at Real Madrid. He conquered everything there," said Cafú.
"Vinicius has all [it takes] to follow in his footsteps. He can be the new Cristiano, but he has to sweat a lot for that to happen."
Vinicius seeing more gametime under Solari
Vinicius, 18, arrived at the Bernabéu this summer from Flamengo for 35 million euros, a fee which Madrid had paid to the Brazilian club back in 2017. During Julen Lopetegui's brief spell in charge, the young Brazilian featured for a total of 12 minutes over two games, against Alavés and Atlético Madrid.
But replacement Santiago Solari has put more faith in the teenager, giving him 135 minutes since he took over for Lopetegui just over two weeks ago, against Melilla in the Copa del Rey (90'), Real Valladolid in LaLiga (17') and Viktoria Plzen in the Champions League (28´).
Vinicius is yet to be called up to the Brazil senior team by coach Tite. In a recent interview with Globoesporte, Tite said he has considered calling upon the 18-year-old, but he will likely need to see him feature more for Real Madrid before doing so.
Fox Sports... - Veja mais em https://esporte.uol.com.br/futebol/ultimas-noticias/2018/11/13/cafu-pede-calma-com-vinicius-junior-e-diz-pode-seguir-passos-de-cr7.htm?cmpid=copiaecolaFox Sport en
Fox Sports... - Veja mais em https://esporte.uol.com.br/futebol/ultimas-noticias/2018/11/13/cafu-pede-calma-com-vinicius-junior-e-diz-pode-seguir-passos-de-cr7.htm?cmpid=copiaecola