Dembélé facing lawsuit for damage caused to Dortmund flat
The Barça winger left his rented property in a bit of a state, according to Gerd Weissenberg, who is taking legal action to the tune of 20,000 euros.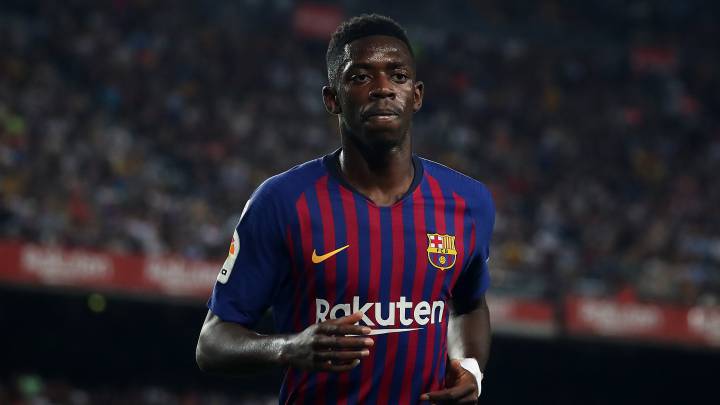 Ousmane Dembélé is reportedly facing a lawsuit of more than 20,000 euros from his former landlord in Dortmund for leaving his rented apartment in a "deplorable state" after his move to Barcelona in August 2017.
Gerd Weissenberg told German daily Bild that he had been forced to take legal action against the France winger for damage caused to the property and due to Dembélé not finalizing his contract and failing to hand over the keys, obliging the 71-year-old to change all the locks. The 21-year-old Barça player also failed to leave a forwarding address, leading the German court to note that it had nowhere to send the private suit.
Dembélé receives Deschamps warning
"There was rubbish and food left all over the place," Weissenberg told Bild, to whom he provided photos. "There was rotten food in the fridge and between the wardrobes, bin bags everywhere and stains all over the floors. Behind the door was a pile of unpaid bills, so it seems I am not the only one who is out of pocket."
Dembélé has been under the spotlight at Barça in recent days after he failed to turn up for a training session, resulting in Ernesto Valverde omitting the winger from his match day squad for the 4-3 defeat against Betis last weekend. France national team coach Didier Deschamps has also issued a warning to Dembélé over his attitude, noting that "it's his usual trick to be late" and calling on the talented youngster to focus more.