Premier League
Jose Mourinho already has De Gea replacement for United
The end of David de Gea's contract is running close to its end and reports in England are that the club have his successor in mind.
The potential departure of David de Gea from Manchester United is a step closer every day. And reports from the English media put one of his feet in Turin with Juventus, while Jose Mourinho has identified his successor as Jordan Pickford.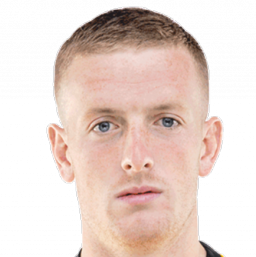 Mourinho has his Pick
If indeed the Spanish number one - at least for the time being - is swapping the Red Devils for the Old Lady, the Portuguese coach is reported to be prepared to bring in England's first-choice stopper. The Everton man has had a fast rise to the top and at the tender goalkeeping age of 24 Pickford has already helped the national side reach a World Cup semi-final (selected as Man of the Match in the quarter-final against Sweden) and qualify for the UEFA Nations League 'Final Four'.
He is likely to be a popular replacement with the fans if indeed one of their heroes of the last few seasons chooses to depart for Serie A.
De Gea leaving United
The contract of the Spanish goalkeeper expires on June 30, 2019, although the Premier League club has an option to renew for a further year. Reports from inside Old Trafford suggest there is an offer on the table for a new long-term agreement, pushing De Gea's salary up to 16.45 million euros per season.
The talks, however, have slowed and signs are that Juventus, who said goodbye to their own legend Gianluigi Buffon in the summer, could be the new challenge ahead. As with all these reports, it must be remembered that during player contract negotiations, rumours about other interested parties will always surface.