EURO 2020
Composition of pots ahead of Euro 2020 draw confirmed
The draw for the qualifying stage of the 2020 European Championship will be staged in the Irish capital on Sunday December 2nd.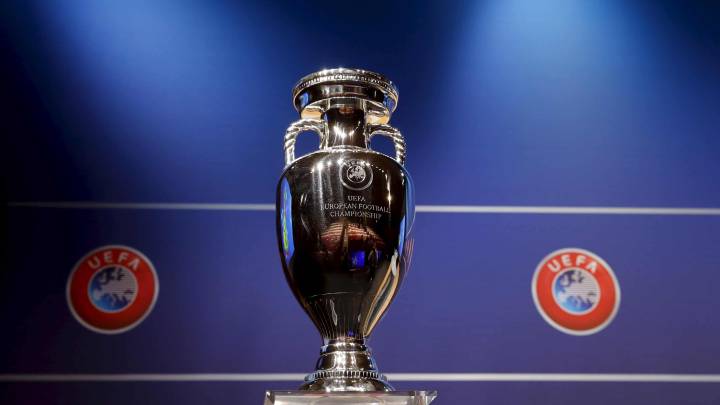 The six pots ahead of the forthcoming Euro 2020 draw have now been confirmed after the conclusion of Tuesday's Nations League games with the draw between Portugal and Poland condemning Germany into Pot 2.
The composition of the teams in the pots are selected on the current ranking after the conclusion of the inaugural Nations League competition with one conditioning factor being that the four League A winners (England, Portugal, Netherlands and Switzerland) must be placed in a group of just five national sides.
Groups A, B, C, D and E will feature five teams with F, G, H, I and J having six with the qualifying matches set to commence in March 2019. The top two teams from each of the ten groups will secure a Euro 2020 ticket with four additional places being left for "back door" access to those Nations League group winners who failed to qualify via the conventional group stage route. The draw to determine the group stage of the 24 Euro 2020 finalists will take place on December 2019.
Euro 2020 qualifying group stage pots:
Pot 1: Switzerland*, Netherlands*, Portugal*, England*, Belgium, France, Spain, Italy, Croatia and Poland.
Pot 2: Germany, Iceland, Bosnia-Herzegovina, Ukraine, Denmark, Russia, Austria, Wales, Czech Republic and Sweden.
Pot 3: Slovakia, Turkey, Rep. of Ireland, Northern Ireland, Norway, Serbia, Finland, Scotland, Israel and Bulgaria.
Pot 4: Romanía, Hungary, Greece, Albania, Montenegro, Cyprys, Estonia, Slovenia, Lithuania and Georgia.
Pot 5: Macedonia, Belarus, Kosovo, Luxemburg, Armenia, Azerbaiján, Kazakstán, Moldavia, Faroe Islands and Gibraltar.
Bombo 6: Latvia, Liechtenstein, Andorra, Malta and San Marino.
* To play in group of five.