Serie A to show violence against women the red card
Juventus, Inter, Milan... all the games of the Italian top flight this weekend are showing their support for International Day for the Elimination of Violence against Women.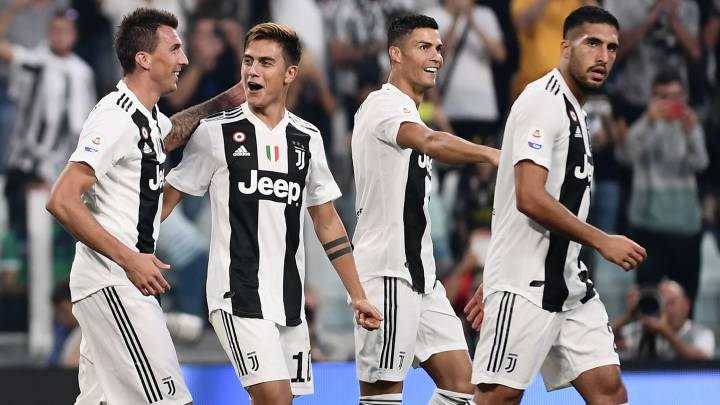 This weekend Serie A clubs will align themselves with events for International Day for the Elimination of Violence against Women, which takes place this Sunday, November 25. In all the games played - which will run from Saturday to Monday - the players and referees of the Italian top flight will take to the field with a red mark on their faces, the symbol used for the movement.
Cristiano, Icardi, Dybala...showing violence the red card
Italian football has chosen red as a link to the most severe type of sanction in the sport, similar to another initiative 'Show Racism the Red Card' and a statement from the league read: "we must expel the fear with which the victims live every day."
The players will be accompanied onto the pitch ahead of the games by girls wearing the campaign shirts. In addition, a banner will be displayed at each ground and the stadiums' electronic screens will broadcast the video of the campaign. Players have also been encouraged to post their stories of the day and join the social media campaign using the hashtag #unrossoallaviolenza.
The initiative is a collaboration with WeWorld Onlus, an organisation that has spent 20 years defending the rights of women and children of the world. Support has come in the form of, among others, Regina Baresi, captain of Inter Milan's women's team, Franco Baresi (Regina's uncle), Alessandro Costacurta and Francesco Toldo.
"Violence is a cultural problem. In order to solve this problem, our sons need to be taught the right values and that they need to show respect," retired goalkeeper Toldo said. "Youth academies can contribute to shaping athletes and men, but what they learn from their families should underpin everything."
"This campaign along with Serie A helps us to make our voice stronger in opposition to violence against women, because awareness and prevention are the main tools we have to fight against this phenomenon," said WeWorld Onlus president Marco Chiesara.