Mourinho hits back: Casillas confronted me but "silently"
The former Real Madrid coach Jose Mourinho has responded to Iker Casillas's recent comments about him.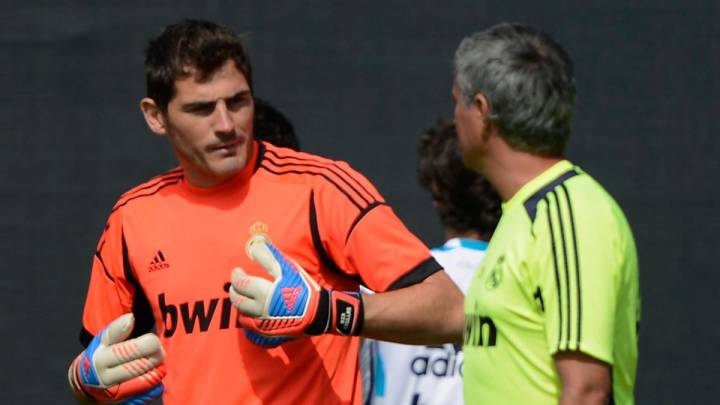 Years after their difficult player-coach relationship at Real Madrid, Iker Casillas said in an interview on Spanish TV aired on Thursday that he should have confronted Jose Mourinho during their time at the Bernabéu.
"I think that if it happened again I would have taken the bull by the horns and I would have faced Mourinho," Casillas told Jorge Valdano in an interview on the #Vamos programme.
Never one to stay silent, Mourinho has hit back at Casillas in comments made to Portugal's Record newspaper, in which he gave a different angle on the ex-Madrid goalkeeper's version of events.
"This interview is typical of someone who is at the end of his career. With regard to what he says about me: when he says that he never confronted me, to me that is not true. He confronted me and in a way that no one does better than him: secretly," said the Manchester United manager.
Casillas on Madrid-
Barça

rivalry

In the #Vamos interview, the ex-Madrid captain also recalled the controversial Clásico fixtures during the Mourinho era, and also addressed those who questioned his passion for Real Madrid at the time.

"It was crazy. It started to come out, that Madridismo, that I never liked it [the Madrid-Barcelona rivalry]. It seemed like there was a political war between Cataluña and Spain. I am a Madridista and I want Madrid to win, but I'm not going to that extreme," he said.

Despite their opposing points of view, Casillas reaffirmed that he had never had an open conflict with Mourinho: "At that time I opted to be quiet and I thought that was the way to honour the values of Real Madrid. Today, neither has returned to talk about the other – better to let it be and let it go."