Brexit could affect 82 Spaniards in English football
Across English football there are 82 Spanish nationals – 45 players and 37 coaching, backroom and executive staff – some of whose livelihoods in England could be affected by Brexit.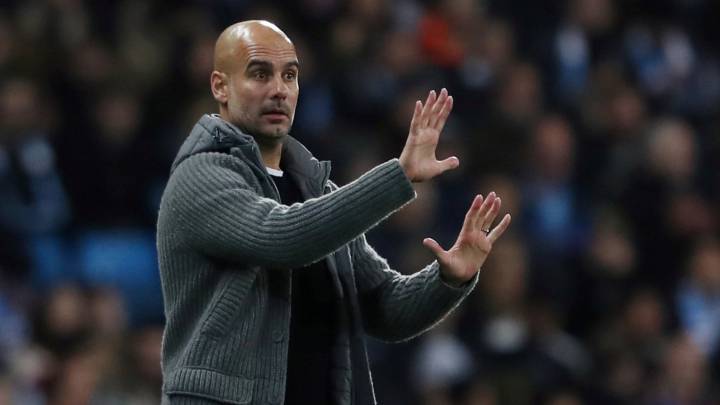 Besides the 35 Spaniards that play in the Premier League, there are 47 other Spanish nationals that are employed in English football – between players in lower leagues, coaching and backroom staff and executives.
Of the 82 Spaniards that work in English football, 45 of them are footballers. Thirty-five of those are spread across 17 different Premier League clubs, while the other 10 play at Championship clubs. Chelsea is the club with the most Spanish representatives, with six players among its ranks: Kepa Arrizabalaga, Marcos Alonso, César Azpilicueta, Cesc Fabregas, Pedro and Alvaro Morata.
But beyond the pitch, Manchester City is the club with largest number of Spaniards amongst its coaching, backroom and executive staff. Led by manager Pep Guardiola, there is: Rodolfo Borrel and Mikel Arteta (coaching assistants), Xabier Mancisidor (goalkeeping coach), Lorenzo Buenaventura (fitness coach), Carles Planchart (analyst), Txiki Begiristain (sporting direction), Ferrán Soriano (CEO), Edu Mauri (doctor), Eduardo Alvarez (physiotherapist)) and Manel Estiarte (Guardiola's personal assistant).
Aside from Guardiola, there are three other Spanish coaches in the Premier League: Unai Emery (Arsenal), Rafa Benitez (Newcastle) and Javier Garcia (Watford). With these four, Spain is the nation with the joint highest number of managers in the Premier League along with England. Emery has five compatriots on his backroom staff, Benitez has two, while García has one – assistant Zigor Aranalde.
Other coaches that have maximum confidence in Spanish backroom staff after having passed through LaLiga are Mauro Pochettino and Manuel Pellegrini. Tottenham, West Ham and Fulham each have two Spaniards amongst their staff, while Liverpool, Manchester United, Chelsea, and Liverpool each have one.