River vs Boca: tickets for Madrid final to cost 80-300 euros
The second leg of the Copa Libertadores final between River Plate and Boca Juniors will be played at the Bernabéu on Sunday December 9.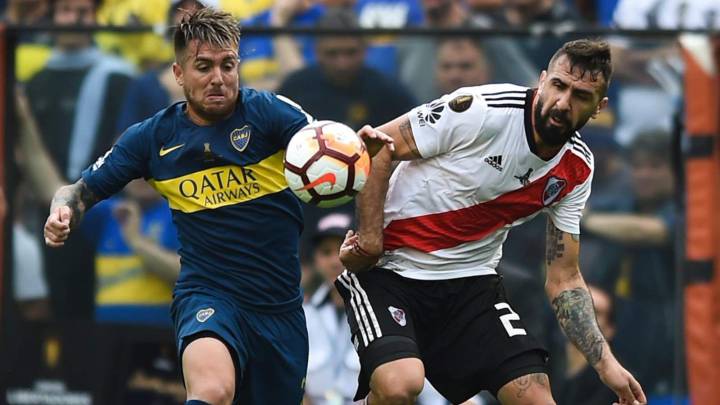 The rescheduled second leg fixture of the 2018 Copa Libertadores final between River Plate and Boca Juniors will be played at the Santiago Bernabéu stadium in Madrid on Sunday December 9 at 20:30 CET – pending appeals on the part of both clubs – leading to a ticketing issue that has been handed to the Spanish Football Federation to resolve.
Conmebol, the RFEF and Real Madrid will decide later on Friday the exact manner of ticket sales, but the latest information available suggests that the price will range from 80 euros for the cheapest seast to 300 for the most expensive. The game is in the hands of global sports promotion company IMG, who arranged for the Superclásico to be moved to the Bernabéu.
In principle, all those fans that were in possession of a ticket for the return leg at El Monumental in Buenos Aires will have priority to obtain a ticket for the Bernabéu game. The match in El Monumental was a sell-out, meaning that 60,000 River fans will have first refusal. It has also been confirmed that any River fans with an existing ticket for the El Monumental game who make the trip to Madrid will be allowed access to the Bernabéu without having to pay for a new ticket.
River and Boca fans to be handed priority sale
The remainder of the tickets are expected to be split between the two sets of fans; away supporters are banned from attending games in Argentina. That will leave 21,000 tickets to be split between River and Boca fans.
Allowing for the number of tickets Conmebol will reserve for officials etc, that number may be considerably lower and the remainder of any unsold tickets will be then made available for general sale at the box office and through internet channels.
Given the extraordinary nature of the game and the logistical implications of potentially bringing tens of thousands of River and Boca supporters to Madrid, there is no word yet as to when tickets will go on sale.