COPA LIBERTADORES
Maradona foul mouthed outburst against River & CONMEBOL
Diego Armando Maradona vented his anger at CONMEBOL after it was announced that the Libertadores final second leg will be staged in Madrid.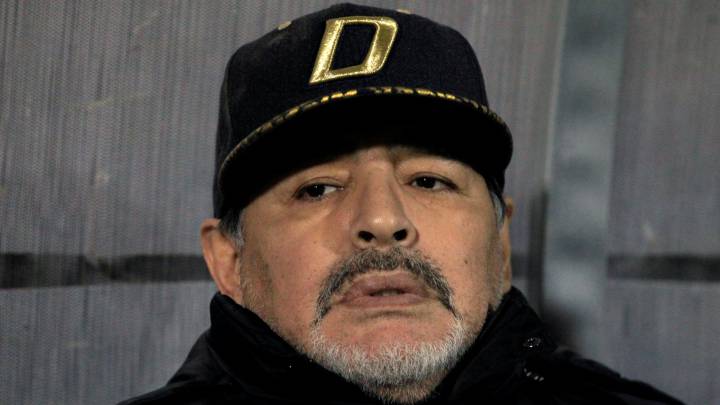 Diego Armando Maradona was far from happy when he was informed of the decision by CONMEBOL to move the Copa Libertadores second leg final to Real Madrid's Santiago Bernabéu stadium. "I'm really angry about this...what happens the next time River need to play Boca away? How is Gallardo and the rest of the squad going to access the stadium? They're still banging on about the gas incident from 2015 when Boca were disqualified. This way the River fans will be remembered as heroes, this pisses me off man", he stated on Radio La Red.
The former Argentine and current Dorados manager didn't stop there with CONMEBOL next in his verbal firing line too.
"This Alejandro Domínguez: What the fuck does he have to do? I have to now take my family to Madrid to watch a Boca - River game? What have we become? What has happened to us? Are we all now Macri disciples? Do you know what this will cost? For fuck sake, hire a decent security firm and play the game at the Vélez Sarsfield stadium. The truth is, they are a scourge on the face of football. These guys are not fit to hold these positions. Don't try and tell me that Chiqui Tapia, is in a position to talk about football", concluded the rather irate Maradona.