Brahim Díaz: Real Madrid want to avoid Sancho repeat
After coming close to signing Jadon Sancho in summer 2017, Real Madrid don't want to miss out on another Manchester City starlet.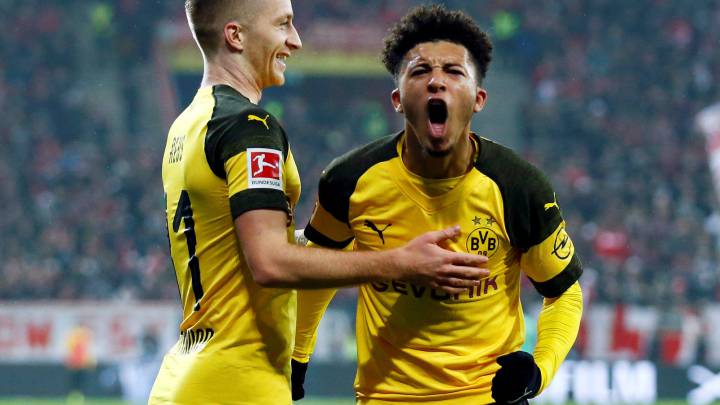 Real Madrid are stepping up their bid to prise youth star Brahim Díaz from Manchester City - and are by no means in uncharted territory, given that the young Spaniard is not the first product of the Premier League club's academy that the Champions League holders have tried to snap up in recent times.
In summer 2017, Madrid were close to securing the services of Jadon Sancho, who is now flourishing at Borussia Dortmund. Los Blancos were in advanced talks to sign the Englishman, then aged 17, and he was excited about the possibility of pulling on the white shirt - but would only join if guaranteed a first-team presence.
Deal falls through as Real Madrid hesitate over demands
Sancho was willing to spend his first season in Spain playing for Madrid's 'B' team, Castilla, as long as he could train with the seniors during the week and was given assurances over his short-term prospects of making the step-up from the reserves. In the wake of their experience with Martin Odegaard, this set alarm bells ringing at the Bernabéu. Despite the club's confidence in Sancho's potential, they didn't want to commit to such conditions.
That brought the deal to halt and, although he was sorely tempted by a move to Madrid, Sancho finally opted to sign for Dortmund, who acceded to his wishes and paid 10m euros for the winger. Time has proven the Germans right: since his arrival, he has established himself as a first-team fixture at just 18, making 19 appearances this term - scoring five goals and supplying eight assists - and being rewarded for his rapid rise with an England debut (he now has three caps).
Madrid want to avoid Sancho experience with Díaz
Madrid do not want to miss out on another City starlet, and have intensified their efforts to persuade Díaz not to renew his contract, which expires in the summer. The English champions are determined to tie him down to a new deal, but he has so far rejected their advances. Paris Saint-Germain are also out to lure him away from the Etihad... but Madrid are at pains to avoid history repeating itself.