River-Boca will have €25 million economic impact on Madrid
Not everything that glitters is gold says economic expert and with 2000 police officers to be called, questions remain over whether it's good or bad for Madrid and Spain.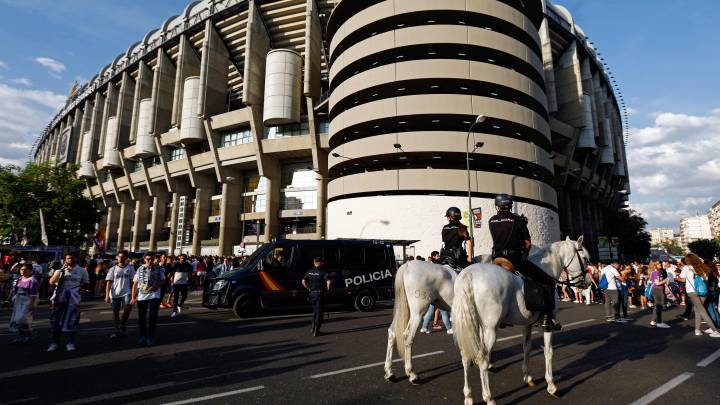 Follow River Plate v Boca Juniors live online

The return leg of the Copa Libertadores between River Plate and Boca Juniors, which will be played on Sunday at the Santiago Bernabéu, will have an economic impact close to €25 million in the capital of Spain according to an expert of sports marketing but the question remains whether the city is ready or not.
The professor from EAE Business School and the specialist in commercialisation, sales and marketing in sporing business, Jaime Fortuño, calculated the impact at €25 million comparing them to other big finals like the Champions League in Cardiff in 2017, which left €51 million in the Welsh capital.
"The River-Boca game has generated a stir, both sporting an non-sporting, It is 'The Game' in South America. Madrid has accepted this meeting. It is said that Florentino accepted the game in just two minutes but is Madrid ready?" Fortuño asks.
Where will the money go?
Of the €25 million, 50% will go to hotels and 20% will be in dining at restaurants with 10% going to shopping. The rest will be go to other establishments affected by games like this. "Therefore, if we look at it from an economic standpoint, organising this event is a good opportunity for the city and the couuntry," he says.
However, despite the fact that Madrid is accustomed to hosting major events, this game brings a certain risk given the violence in previous encounters between the sides and the bubbling tension before this game and he says "not everything that glitters is gold."
"And this has a cost with Madrid ready to mobilisemore than 2000 police officers next weekend," he says. "And the question is, who will pay for all of this? Should the state pay for this or should it be settled with co-payment from other countries?"
After all, he says, they are the protagonists of this game.