Cristiano Ronaldo talks Messi, Juventus-Madrid, Marcelo...
The Portuguese forward spoke openly about the better feeling he has at the Serie A champions than with those he left in LaLiga.
Cristiano Ronaldo has spoken about the unity that he has noticed in his Juventus squad, something that is not the same in other clubs.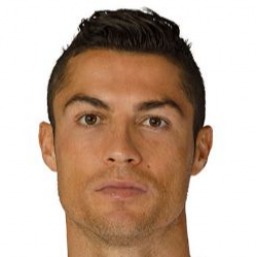 Juventus is a family, unlike Madrid
Sitting down with La Gazzetta dello Sport, the Portuguese superstar compared the Serie A giants to his former club Real Madrid, sharing that he didn't leave the Champion League winners in a great place. When asked about any players that had impressed him at his new club he said that he didn't like to single out anyone in particular because no one feels above the rest.
"It is not fair to only mention some," he began, "but I can say that this is the best group that I have played with. Here we are a team. In other places some feel bigger than the rest, but here they are all on the same level, they are humble and they want to win. If Dybala or Mandzukic don't score, they are still happy and they smile. It's really nice and I can see the difference. In Madrid they are humble but here I feel they are more so. It is very different from Madrid; this is a family."
Read also: I deserved Ballon d'Or, the numbers don't lie, says Ronaldo
Winning with Juve
With both Los Blancos and Juve having already qualified for the knock-out phase of the Champions League, there is clearly a chance that they could meet in the coming months. Cristiano was clear that professional pride would rule and that he was in a new phase of his career:
"I don't care [playing against Madrid]. The past is in the past; now I want to win with Juventus. I have to fight for these colours and nothing else matters. If I play against Real Madrid I would try to give my best."
Teaming up with Marcelo
And could any of his former players be joining him at the Juventus Stadium? When asked he only seemed to suggest that one was possible...
"I see what they write about James, Bale, Asensio... but, to be honest, Juventus don't need other players. You should speak to the president. In the future, I don't know. Marcelo is strong. We open the doors to good players and Marcelo is one of them."
The training ground bets
The interviewer also asked the number seven about the continuous bets that the players make at Juve.
"I never bet with Allegri during training," he explained, "but I do with Dybala, Mandzukic, Khedira. And in 99% of the cases I win, maybe for a few euros or a bottle of wine. In the changing room I have a collection with three bottles and 200-300 euros."
Messi misses me more
Finally, the subject of his 'nemesis' in LaLiga was brought up in the interview, the rivalry with Barcelona's Lionel Messi. he talked about his rivalry with Leo Messi. He does not find it strange that they no longer compete directly in the same league, although believes that the Argentinian genius possibly misses him more:
"I don't miss Messi. I have played in England, Spain, Italy, Portugal and in the national team while he has remained in Spain. Perhaps he needs me more.
"For me, life is a challenge. I like it and I like to make people happy. I would enjoy it if he came to Italy one day, accept the challenge as I did. However, if he is happy there, I respect that.
"He is a fantastic player and a good guy, but I don't miss anything there. This is my new life and I am happy."