Jordi Alba and Barcelona still "very far apart" on new deal
The Spanish full-back has been in discussion with the Catalan giants for some time over an extension to his contract, but time is running out.
For a few weeks now, Barcelona and the Jordi Alba's representatives have been working on finding a agreement that extends his current contract beyond its expiry date of June 30, 2019. Meetings and contact between the two parties have been frequent, but the positions between them, as of today, remain "very distant".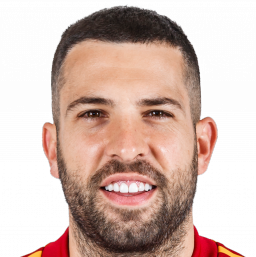 Alba Barça future in little doubt
"It can be interpreted as something quite normal: one party asks for a lot, and the other offers what they think is right", is the message from Barcelona, who also see Alba as a very important player in the current squad. The footballer himself has not hesitated to highlight his situation publicly on more than one occasion, especially as the majority of his teammates have already sat down and sorted their futures with the club.
If a deal cannot be reached, Alba is not going to be short of offers from some of Europe's biggest clubs. His entourage, however, have been clear to say that the defender's preferred option is to "continue with Barcelona."
With both sides posturing that they desire a resolution, negotiations will be extended to allow them to find common ground, and calm the discussions. It cannot yet be described as desperate, but there is still some distance between them.