Umtiti on the mend and due back in Barcelona on 30th December
The Barcelona defender is halfway through his recovery programme in Doha and the sensations are "moderately optimistic" about how his left knee is responding.
Samuel Umtiti continues his rehabilitation without no signs that the issue of his future has been cleared up. Since the start of the month, the French central defender has been undergoing treatment at  the Aspetar Clinic in Doha, Qatar with the hope he can cure his injured left knee without the need to visit the operating table. The reports which have come back from Qatar have been positive but not wonderful. "Moderately optimistic" was the term used by French doctors and the player to sum up the first 10 days of the recovery programme.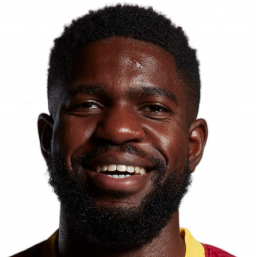 Umtiti has a further 10 days to complete his treatment. The three-week course is due to end on Sunday 23 December after which, the defender will have a week to spend with his family over the Christmas break before he is due to be examined by Barcelona's medical team at the Ciutat Esportiva on 30 December.
Decisions to be made
If test results are favourable, the idea will be to reintroduce Umtiti into the squad and set a date for him to return to first team action - bearing in mind that if he does suffer a relapse with his knee, he will have no option but to go under the knife.
If Barça's medical staff aren't happy with how the treatment has gone, Umtiti will be booked into hospital to have his knee operated on and will wave goodbye to the rest of the season as surgery would leave him sidelined for around four months.
Under such circumstances, it's understandable that Barça's technical team are resigned to find a replacement centre-back in the winter transfer window. In the meantime, Valverde must rely on the available players at his disposal, such as B team defender, Chumi.