FC PORTO
Casillas hits back at Mou: "At what point does a coach know his time is up?"
The FC Porto stopper posted a tweet which many see as a veiled attack on the Portuguese coach after Mourinho's Manchester United lost again.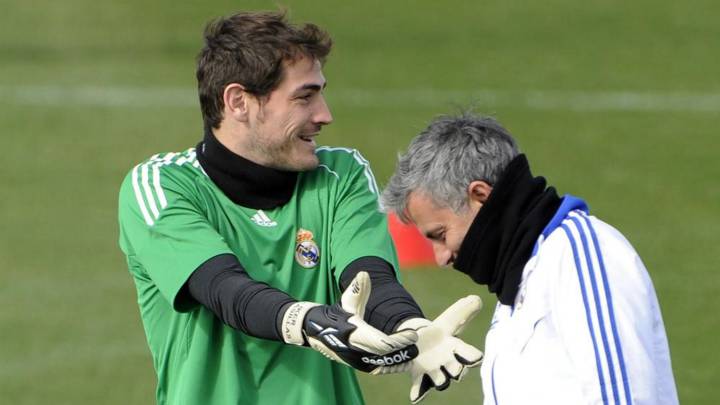 The ongoing tension between Iker Casillas and Jose Mourinho saw another episode today with Twitter being the final stage as the wrangle started off with the goalkeeper admitting in an interview with Jorge Valdano that he wished he'd handled things differently with the coach at Real Madrid. "If I could go back, I think I'd have taken the bull by the horns and taken on Mourinho".
A reply from Mourinho was picked up in Portuguese sports daily, Récord: "This interview has all the hallmarks of someone at the end of their career. As to what he said about taking me on, that's not true, he did so, but behind my back".
Según un diario portugués alguien dijo que un jugador como yo ( 37 años ) está al final de su carrera. Completamente de acuerdo!Mi pregunta es,para ese periódico:
En el caso de los entrenadores, cuando y en qué momento se ve que ya no están para dirigir un equipo o entrenar?

— Iker Casillas (@IkerCasillas) 16 de diciembre de 2018
After Manchester United lost away to Liverpool, Casillas took to Twitter with a veiled message aimed at the coach from Setubal: "According to a Portuguese daily, someone said that a 37-year-old player like me is at the end of his career. I totally agree! My question to this publication is that in the case of a coach, when, and at what moment to they see that they're no longer capable of coaching a team?"