Real Madrid's Sergio Ramos: "There's no margin for error"
Los Blancos' captain arrived with his teammates in Abu Dhabi for FIFA's Club World Cup and spoke ahead of their first game against Kashima Antlers.
The Real Madrid captain, Sergio Ramos, spoke ahead of FIFA's Club World Cup 2018, in which the team will represent Europe for a third consecutive year, and was clear about the objective. "Winning is always our aim – that's the club mentality," he said to fifa.com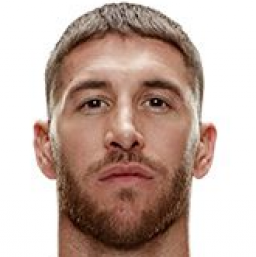 Another record in sight for Madrid
In 2017 Madrid became the first club to win the trophy back-to-back and is now targeting a fourth title, which would see Los Blancos stand alone as having collected the most (Barcelona currently join them on three).
Ramos first featured in the tournament in Morocco, 2014, when, in addition to lifting the title, he was also presented with the Golden Ball award for the best player in the competition.
"It's my favourite due to the award I received, sure, but also for how it all panned out," he reflected.
"I was lucky enough to score a goal in the semi-final, but then I got injured. It seemed like I might not make the final, but in the end I took some painkillers and was able to play, and on top of that I scored again. The team won, and the truth is it's a very special memory."
The boy from Sevilla also gave a reminder to the importance of the team.
"Individual accolades are always pleasing, but the collective mentality always outweighs any personal aspects. I'd much rather the team won."
Missing Cristiano and Zidane
After winning in Japan in 2016 and then in UAE the following year, the team returns to Abu Dhabi with two notable absences, those of Zinedine Zidane and Cristiano Ronaldo.
"I don't think you'll see much of a difference on the pitch," was Ramos' view on this. "We've got quite a similar team, despite losing Cristiano, who was a very decisive player for us. We'll compete with the same approach that the club has always taken. Winning is always the objective.
And one thing was very clear for the captain: the importance of staying focused on the objective.
"It's a short competition and there's no margin for error. There's a semi-final and then a final, and we want to bring the Cup back home."
Read the full interview on fifa.com and remember you will be able to follow all the action from the Club World Cup live with AS English.