Golden Shoe
Paco Alcácer challenging Europe's best for Golden Shoe
The Spanish striker deemed surplus to requirements at Barcelona is scoring every 39 minutes and is joint top of the goals charts in the Bundesliga.
When Paco Alcácer left Barcelona in the summer to sign for Borussia Dortmund, few people could have imagined that he would rediscover his striking instinct in quite such stunning fashion. Along with Eintracht Frankfurt's Luka Jovic he leads the goalscoring charts in the Bundesliga this season, and is clearly in contention for the European Golden Shoe, alongside the likes of Lionel Messi, Cristiano Ronaldo and Kylian Mbappé.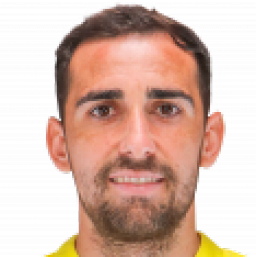 Paco's goal-den touch
So far this season, Alcácer has scored 12 league goals across the 468 minutes he has played. That translates into a goal every 39 minutes, which puts him at the top of the list of the continents most prolific strikers (those with at least 10 goals). Not bad for a player seemingly destined to warm a Camp Nou bench.
The rankings for the Golden Shoe, an award that sees goal tallies weighted depending on the level of the league, currently sees Brazil's Liliu, who plays for Nomme Kalju, in the Estonian top flight, lead the way on 31 points. Like others, though, he can quickly be discounted for the prize as his competition has already concluded and he will soon be overtaken.
Messi, Mbappé, Cristiano, Salah...
Of those in contention, a usual suspect, and former teammate of Alcácer, is again looking ominous. Lionel Messi has already netted 14 times in LaLiga for Barça although his minutes-to-goal ratio sits below that of the Spaniard at 81. Behind the Argentine on points accumulated for the award along with Alcácer and Jovic also sits Kylian Mbappé, who is averaging a goal every 70 minutes.
Behind them come some other big names. Messi's strike partner Luis Suárez and fellow Uruguayan Cristhian Stuani (Girona) have both scored 11 goals in LaLiga, while across in Serie A, a certain Cristiano Ronaldo (Juventus) and Krzysztof Piątek (Genoa) have the same tally. Meanwhile in the Premier League, Liverpool's Mohamed Salah and Arsenal's Pierre-Emerick Aubameyang have ten goals each.