Falcao: "We're playing with reserves and they can't handle the pressure"
Radamel Falcao vented his frustrations after Monaco suffered yet another defeat in Ligue 1 which leaves them one place from bottom.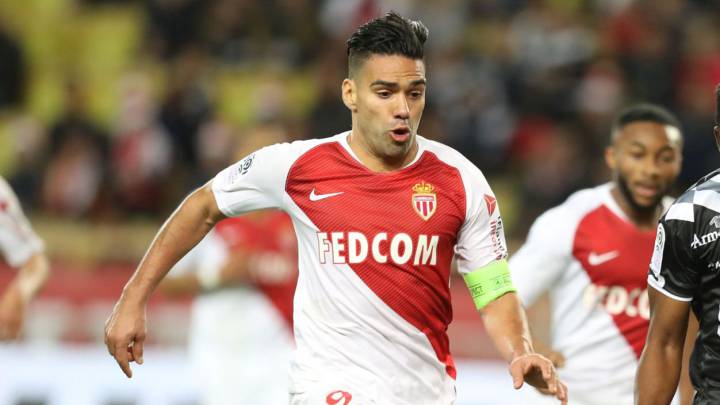 Monaco are going through one of the most difficult periods in their recent history and are currently sitting 19th in the Ligue 1 table – a situation which would have seemed unthinkable at the beginning of the season for a club that won the French league title just two seasons ago and have finished in the top three for the last five consecutive seasons.
Not even the arrival of new coach Thierry Henry in October has helped to turn Monaco's fortunes around, and the club has only managed to secure just three wins in 18 games this season.
On Saturday, Henry's side lost yet another game, this time at home to the only team lower than them in the league, Guingamp. And that embarrassment seemed to be the final straw for Colombian striker Radamel Falcao, who couldn't contain his frustrations in a post-match interview with Bein Sports, in which he appealed to the club's direction to bring in new players in the New Year.
"I hope the club can bring in new players," said the ex-Atlético Madrid player, who acknowledged that the team were going through a "terrible" period and that the pressure was overwhelming some members of the dressing room.
"We're playing with reserves and they can't handle the pressure. We need signings," he added.
Falcao open to return to Atlético
The situation at Monaco has prompted the Colombian to consider his future, and a few weeks ago, he did not rule out a return to Atlético Madrid after taking on his former club in the Champions League on November 28.
"We never know in the future. Obviously, Atlético Madrid will always be in my heart. I don't know, maybe once my contract at Monaco finished, I don't know what will happen. I am always supporting Atlético Madrid," said the 32-year-old, who scored 70 goals in 91 matches with the LaLiga club.