Rabiot could join Barcelona in January for 5 million euros
PSG want to offload the player asap and for that reason are prepared to accept Barça's offer to allow him to leave in next month's transfer window.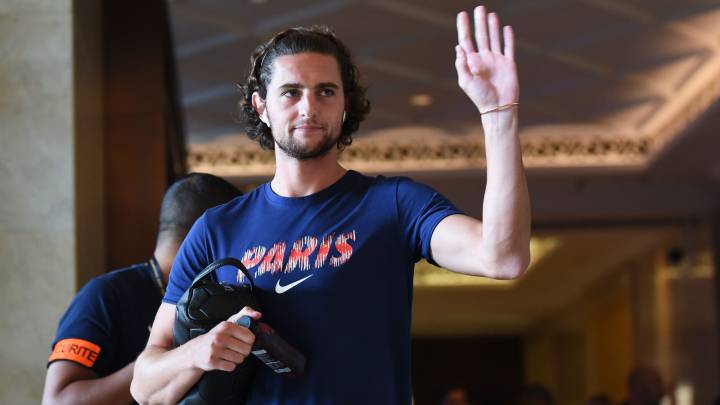 Adrien Rabiot is inching closer to Barcelona with every day that passes. The relationship between the French midfielder and PSG has deteriorated since the player refused to renew his contract. Things have reached a head to such a point that PSG Director of Sport Antero Henrique is already negotiating Rabiot's exit in the wake of coach Thomas Tuchel's decision to exclude the player from almost all team activities.
Free agent
Rabiot's contract is due to expire on 30 June 2019 which means that from 1 January, he can start negotiating with the clubs of his choice. Under FIFA regulations, he would also be allowed to join another club, seeing as he only has six months left to run on his agreement with PSG. In the French capital, they are hoping that Barça's Technical Secretary Éric Abidal will finalise Rabiot's transfer to Camp Nou when the winter window opens.
The player would be looking at an annual salary of around 10 million euros at Barcelona and his mother and agent would expect a similar figure as a signing-on fee. PSG are keen for Rabiot to go as he has become a source of conflict for the club and the situation is so uncomfortable that they feel the best option would be for him to leave now. PSG president Al Khelaïfi would be willing to accept a five million euro transfer fee from 1 January - on the premise that an agreement is reached with Barcelona.