Fàbregas agrees contract terms with Monaco
According to L'Équipe, Cesc Fàbregas met with Monaco vice-president to iron his contract terms, but the French club is demanding Chelsea lower their asking price.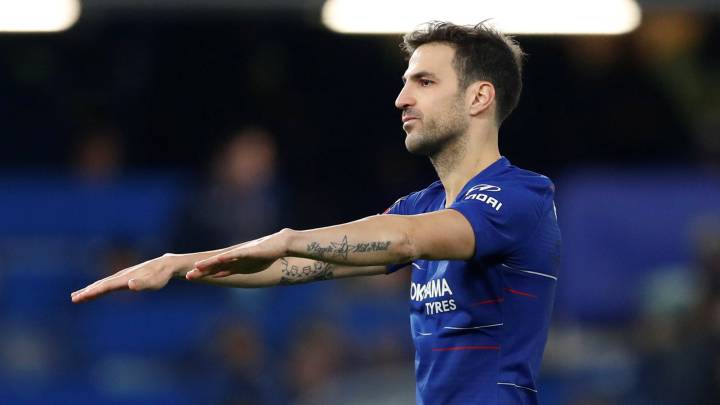 Chelsea midfielder Cesc Fabregas could be just hours away from signing a contract with Monaco. According to French daily L'Equipe, Fabregas and his agent had a meeting with Monaco vice-president, Vadim Vasilyev, on Sunday evening, during which a contract agreement was made between both sides that would see the ex-Barcelona player sign with the French club until 2021.
Apparently, the only thing stalling the official confirmation of the move is in relation to Chelsea's asking price for the player, which Monaco has deemed too high.
The Ligue 1 club, currently being coached by Fabregas' former Arsenal team mate Thierry Henry, are apparently not willing to pay what Chelsea are asking for a player whose contract ends in June this year. According to reports in the English press, the London club have asked for 10 million euros for the 31-year-old – a figure well below his current market value of 25 million euros.
Nevertheless, an agreement between the two clubs is expected to be reached soon and will depend more on how quickly Chelsea can find a replacement for the Spanish midfielder before the close of the January transfer market.
On Saturday, Fabregas played what looks to be his lasyt game for Chelsea in the 2-0 win over Notthingham Forest in the FA Cup, and seemingly waved his goodbyes to the crowd when coming off in the 85th minute.
Difficult times for Monaco
Monaco are going through one of the most difficult periods in their recent history and are currently sitting 19th in the Ligue 1 table – a situation which would have seemed unthinkable at the beginning of the season for a club that won the French league title just two seasons ago and have finished in the top three for the past five consecutive seasons.
Not even the arrival of Thierry Henry as coach in October has helped to turn Monaco's fortunes around, and the club has only managed to secure just three wins in 18 games this season.
The signing of Fabregas would offer a much-needed morale boost for Monaco fans, who will hope the Spaniard can help the team to climb out of the relegation zone during the second half of the Ligue 1 season.
His move to the principality would also come as particularly good news to Monaco striker Radamel Falcao, who, just a few weeks ago, vented his frustrations in a post-match interview, during which he criticized the club for "playing with reserves" and appealed to the board to "bring in new players" in January.