Bale was the reason Mbappé did not come to Madrid
Mourinho was publically explicit about his desire to sign Bale for Manchester United in the summer of 2017 at the same time that Madrid were closing a deal for Kylian Mbappé.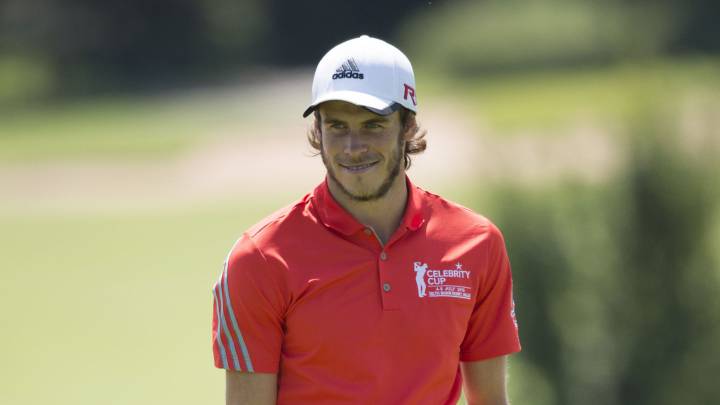 Los Angeles, July 24, 2017… it's the scene of Real Madrid's first game of the preseason against Manchester United.
"I can't buy you if you don't talk to me," United boss Jose Mourinho is caught on camera saying to Gareth Bale, as the pair cross paths in the tunnel before the game.
Then a few weeks later, in the build-up to the Uefa Supercup between Madrid and United on August 8, 2017, the Portuguese coach was intentionally publically explicit about his desire to sign the Welshman.
"If he is not in the club's plans, that with the arrival of another player would mean he was on his way out, I will try to be waiting for him on the other side and fight with other coaches that would want him," he said.
"But if he plays tomorrow, that is the best confirmation he is wanted by the team."
It was Madrid's great opportunity to sell Bale at a decent price and it occurred at the same time that the club was negotiating with Monaco over Kylian Mbappé, who had been the big revelation the previous season, catching the eye of Europe's top clubs.
PSG also bid for him, but the teenager's bedroom had been covered with photos of his idols from Real Madrid. And so it seemed like easy pickings for Florentino Perez. Finally, he chose PSG, who paid 180 million dollars for the young French star.
Mbappé did not want to go to Madrid because of competition
Madrid began to spread the idea in the Spanish media that Mbappé had not come to the club because his salary demands were too high (12 million euros net, they said) and would have broken the salary scale.
But two months ago, Football Leaks documents published through Der Spiegel contradicted that version, revealing that Madrid had in fact reached an agreement with Monaco on July 20, 2017 for a transfer of 180 million euros (plus 30 million in add-ons), a price which increased to 214 million euros when both clubs realized that the Spanish state would impose a tax of 34 million euros that the Monaco refused to pay but Real Madrid agreed to cover.
But ultimately, Mbappé chose PSG because Florentino did not want to get rid of Bale, and Monaco agreed to let him to go their Ligue 1 rivals if they matched Madrid's offer, which they did. Mbappe's father was concerned about the level of competition at the Bernabéu, given that the LaLiga club already had Cristiano Ronaldo, Karim Benzema and Gareth Bale in their forward line. Had Bale been sold to United that summer, it may have been a different story.



LaLiga Santander
*Update 8 de enero de 2019