Sarri blocks Cesc Fabregas move until he gets a replacement
According to The Telegraph, Sarri wants either Barella or Paredes to replace Fabregas who has a deal with AS Monaco and is waiting for the green light to make the move.
It seemed only a matter of time before Cesc Fabregas' move to AS Monaco was completed with a verbal agreement on terms with the French club being reached. The Spanish midfielder's contract with Chelsea expires in June and reports suggested he was on his way out of Stamford bridge after captaining the side in their FA Cup tie at the weekend against Nottingham Forest.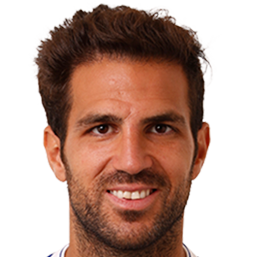 A report in The Telegraph, however, say Maurizio Sarri will not give the move the green light until a substitute for the 31-year-old is brought in. The manager says "he has to go" and has backed the move but is not willing to let him leave until a replacement is found.
Sarri has his eye on two Fabregas replacements
The Italian manager has given Roman Abramovich two names and wants one of them signed before Cesc is allowed to leave. One of them is Calgiari midfielder, Nicolò Barella. The second is Zenit and Argentine midfielder Leandro Paredes. 
It seems the Spanish midfielder is not long for the Premier League, however, and he has already said goodbye to his teammates. The departure will have to wait until Abramovich signs someone who can replace what he does though.