LIGUE 1 | BUFFON
Gianluigi Buffon admits suffering depression and panic attacks
The current Paris Saint-Germain goalkeeper spoke to Vanity Fair about some of the most difficult times in his career while in Italy.
Gianluigi Buffon, Paris Saint-Germain's goalkeeper, has admitted that he suffered from depression at the beginning of his career and that a panic attack once resulted in him missing a game for Juventus.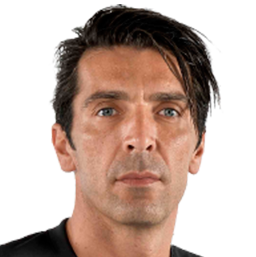 Buffon's depression
In spite of the huge success that he has achieved throughout his career - including nine league titles in 17 years with the Italian giants - Buffon went through some difficult times, especially at the beginning of his career in Turin.
"For a few months, everything lost its meaning," the 40-year old said in an interview with Vanity Fair. "It seemed as though nobody cared about me; just the footballer who I represented.
"It was like everyone was asking about Buffon and nobody was asking about Gigi."
And this sense of uncertainty led to the goalkeeper missing a game for The Old Lady.
"I was 25 years old and I was in a wave of success. But one day, before a Serie A game, I went to Ivano Bordon, the goalkeeping coach, and said, 'Ivano, tell Chimenti [the second-choice keeper] to warm up and play'.
"I did not feel up to it. I had suffered a panic attack and was not in a position to play the game," he explained.
Getting through it
Looking back, Buffon was sure that this difficult time was an important stage in his career, allowing him to move forward.
"I knew that it was a decisive moment, between giving up or facing up to those insecurities that we all have. I was never afraid to show them or to cry; something that I am not ashamed of at all."