Real Madrid's penalty against Leganés should not have been given
Our resident ref, Iturralde González, examines the spot-kick awarded to Real Madrid in the first half of their Copa del Rey match against Leganés.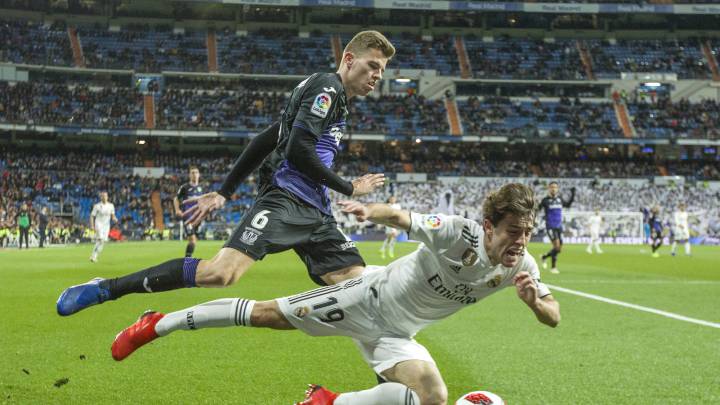 Real Madrid went ahead in their Copa del Rey match this evening, Wednesday, at the Bernabéu against Leganés when Gil Manzano gave them a penalty for a foul on Álvaro Odriozola in the 43rd minute. According to the official the Real Madrid man was brought down by Leganés player Gumbau as he charged into the box. Sergio Ramos converted the spot-kick to make it 1-0 to Real Madrid.
"No penalty" for Real Madrid against Leganés
Our resident referee, Iturralde González, however said "there's nothing there, it's not a penalty. There was contact but it's not sufficient".
Furthermore, he clarified that "it's not an incident that can be reviewed [by the VAR] because it's a question of interpretation. The VAR protocol is what it is, that's why Vinicius' penalty claim [in the game against Real Sociedad] also couldn't be reviewed".
Real Madrid campaign against VAR
Real Madrid came into this Copa del Rey game on a campaign against referees and in particular the VAR after being denied what they felt was a clear penalty against Real Sociedad in their 2-0 loss on Sunday at the Bernabéu.