Bundesliga
Lewandowski could only have joined Real Madrid, says agent
Cezary Kucharski, former agent of the Bayern Munich striker, has spoken about the player's potential departures to France, Spain or England.
Cezary Kucharski, former agent to Robert Lewandowski, spoke to Piłka Nożna about the possibility of the striker leaving Bayern Munich, and the topic of joining Real Madrid was high on the agenda.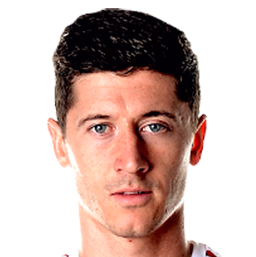 Lewandowski wanted Madrid
Regarding a rumoured move to the Spanish capital Kucharski was clear that he didn't want to put his client's future at risk.
"We could have fought for the transfer but there was a risk involved," he said. "Our actions could have been insufficient to take him to Madrid or to sign a much more advantageous contract with Bayern. In football business, I never wanted to risk my client "
In terms of offers from other clubs, it was clear that there were several opportunities available.
"He had a lot of options of clubs. The thing is that a move to France [PSG] did not suit his wife and they did not want to move to England. The only thing that counted for Robert was the Spanish sun, and Real Madrid."
Kucharski also revealed that changing him as his representative ended hope of that Madrid move.
"The minute Lewandowski's connection with [new agent] Zahavi was announced, it was clear to me that there was no possibility of signing for Real Madrid."