Barcelona: Neymar imploring club to re-sign him - El Mundo
The newspaper says Barcelona are demanding that the PSG forward withdraw his lawsuit over an unpaid bonus if he is to return to LaLiga.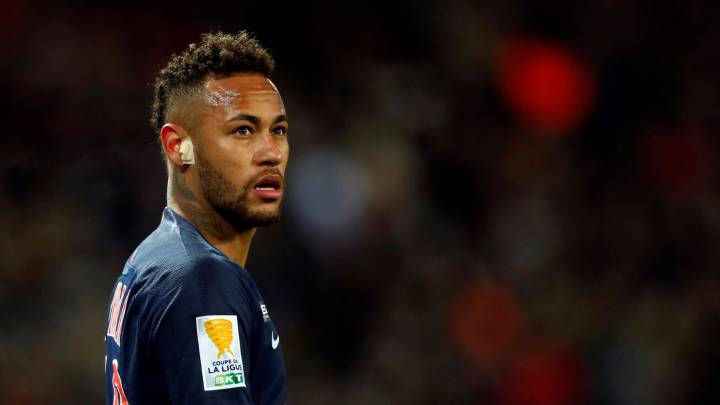 Neymar's camp has been in repeated contact with the Barcelona board to urge the LaLiga club to re-sign the Brazilian, El Mundo says. In a report that is in line with what AS revealed over the Christmas period, the newspaper declares that the forward's father and agent has been in touch with Barça president Josep María Bartomeu and other club chiefs on as many as five occasions with a view to sorting out a return from Paris Saint-Germain.
Neymar can leave PSG for 160m - but not this year...
Barcelona sources told AS last month that Neymar Sr's calls are "constant" and that the terms of the player's PSG contract allow him to leave Paris for 160 million euros in 2020. However, this publication also understands that, with no such release clause in place for this summer, Barça feel they will have a real problem putting together a deal that would persuade the Ligue 1 club to do business this year.
El Mundo says contact was first made during the closing stages of last season, with Neymar Sr admitting to Barcelona bosses that his son "made a mistake signing for PSG" and also acknowledging that the 26-year-old feels "disappointed" and "regrets" swapping the Camp Nou for the Parc des Princes.
Signing-on-bonus lawsuit a major stumbling block
A further stumbling block to a potential summer reunion is Barça's insistence that Neymar drop his lawsuit against them over a signing-on bonus negotiated into his final contract at the club. As a result of his August 2017 departure, the Blaugrana only paid half of the agreed amount (and, according to El Mundo, are themselves seeking as much as nine million euros in damages as part of a counter-suit alleging breach of contract by the player).
However, Neymar's father is refusing to budge, declaring: "That [the lawsuit] is a separate issue." In other words: he has no intention of giving up on the bonus.