Solari on Isco: "All our players are important"
The Real Madrid coach discussed his side's upcoming game against Betis on Sunday and the role of Vinicius and Isco in the team.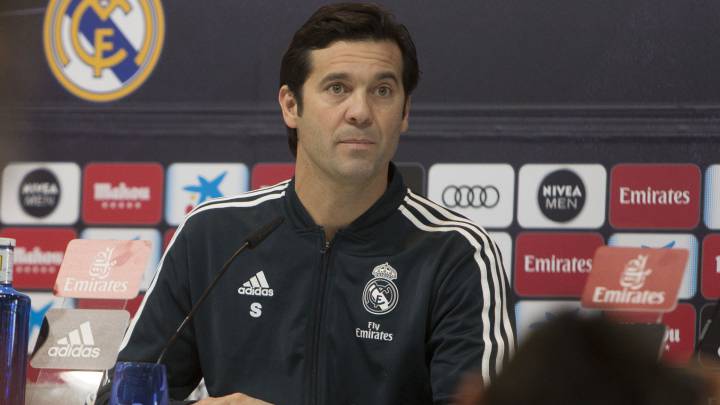 Real Madrid coach Santiago Solari spoke to the press ahead of his side's trip to Betis on Sunday evening (20:45, CET).
How will you approach the Betis game?
Together we will go out to win, as we always do. We've had many setbacks and many are out injured, but we are going to try to get them back as soon as possible.
Is it worrying that Vinicius could be Madrid's best player?
We don't know if he'll be able to play. The strength is in the squad, which is 24 players plus one we can add. The contributions of young players is always delicate in a team that has won three Champions Leagues in a row. He's an 18-year-old lad that has come in and made an impact.
Will Isco be back in the starting eleven?
He's okay and we want all those who are not training to recover. The final squad has not be named yet so we'll see who plays.
How can Isco, a player you've said you love in the past, not play in this team?
There are 24 players and I'd love all of them to play more. The worst thing is naming a squad and having to leave players out.
Would it be a relief if Isco were sold in the winter transfer window?
All our players are and will be important. We have 24 players and we need all of them in order to compete in three competitions. Now we have to play against Betis and we aim to win three points to cut the gap at the top.



LaLiga Santander
*Update 12 de enero de 2019