Benzema: Deschamps not ready to forgive Real Madrid star
The former France striker accused the Les Bleus coach of "bowing to pressure from a racist part of France" for not selecting him for the national side.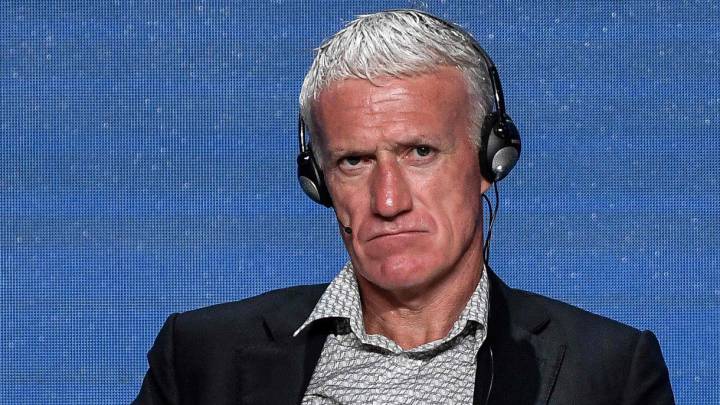 World Cup-winning France coach Didier Deschamps has launched a scathing attack on Real Madrid forward Karim Benzema during an interview with French radio during which he accused the 31-year-old of "crossing a line" for accusing him of latent racism after being omitted from the Les Bleus squad for Euro 2016 on home soil.
Benzema has not featured for France since 2015 with Deschamps pointing to squad harmony amid the fallout from the Mathieu Valbuena sex tape scandal, in which Benzema found himself embroiled, as the reason for the striker's exile. However, Benzema said at the time that Deschamps had "caved in to pressure from a racist part of France" in leaving him out of the squad, something that Deschamps vehemently denied in an interview with Europe 1, saying that the accusation "hurt a lot" and represented a "point of no return" in his relationship with the striker.
Deschamps: "I can never forget" Benzema accusations
"Some people can give speeches that can have consequences that go beyond any form of understanding, and I can never forget that," Deschamps said. "At that moment I considered that a line had been crossed. I pick French players, all of them are French and it has never occurred to me to not select someone based on their colour or religion. And in the same way the other way around, I would never pick someone based on the same criteria, because that would just as bad or worse."
The relationship between Deschamps and Benzema has been unworkable since the Les Bleus coach decided to leave him out of the squad for his alleged involvement in the Valbuena scandal. Benzema has not played for France since and vented his frustration at France Football Federation president Noel Le Graët after he backed Deschamps decision to omit him from the squad that triumphed at the World Cup in Russia last summer.