'Dizzying' offer for Borja Iglesias from the Premier League
Espanyol sources are unaware of any offer but according to La Vanguardia, the striker has an offer on the table that would quadruple his current salary.
"If someone leaves, a replacement will arrive," said Rubi regarding Espanyol's winter transfer market. Just hours after word came down regarding a possible Borja Iglesias that could rock the club and their chances to keep him. He is Espanyol's top scorer and at the moment, the club don't know anything about a bid but according to La Vanguardia, the offer is dizzying for the striker.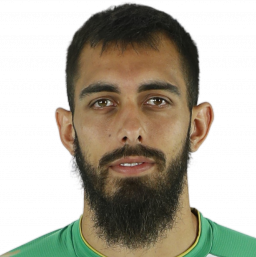 The 25-year-old from Barcelona has an offer from the Premier League that would quadruple his current salary. The newspaper does not specify where the offer came from but there are a number of teams looking for a striker. Leicester, Wolves and Crystal Palace amongst the potential bidders.
Sources at Espanyol have told AS that they do not have any knowledge of a concrete bid or an offer to begin negotiations.
What they do know at Espanyol is that Iglesias has a €28 million release clause and they have pointed to this as a starting point. That was the fee agreed with Iglesias and his entourage along with Celta Vigo, of which they will keep 5% of a future sale . Espanyol still have three years left of paying off the €10 million of his transfer fee from Celta, which is the most in Espanyol history.