Zlatan on Cristiano: moving to Juventus "not a challenge"
The outspoken Swede suggested if the former Real Madrid forward fancied a real challenge, he should move to a second-divisoin side and make them champions.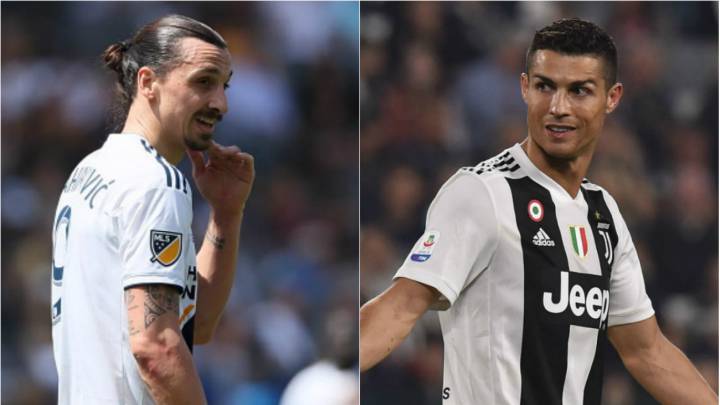 LA Galaxy striker Zlatan Ibrahimovic has criticised Cristiano Ronaldo's decision to move from Real Madrid to Juventus and suggested that selecting a club that has won the last seven Scudettos hardly represents a challenge.
In declarations published in Voetbal Nieuws, the former Milan, Inter and Juve forward said: "Cristiano talks about new challenges but then calls moving to a club where winning Serie A is normal a challenge. He should try to make a second division side champions and take them to the very top. Moving to Juventus is definitely not a challenge."
Ronaldo aiming for Champions League glory with Juve
Ronaldo moved to Juventus after nine seasons at Real Madrid where he won the Champions League four times and the Portuguese's main goal at the Serie A club is to win the tournament again, something that has not occurred since 1995-96, when Juve beat Ajax on penalties to lift the trophy.