"Cristiano broke my dreams" - Chiellini
They may be Juventus team mates now, but Giorgio Chiellini has told the BBC that Cristiano Ronaldo had destroyed his dreams on several occasions.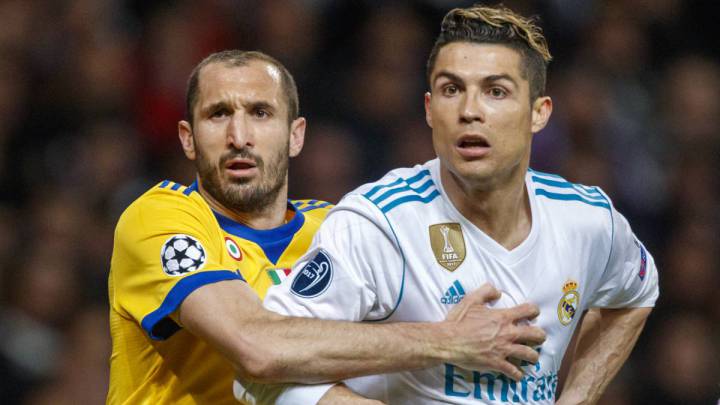 Giorgio Chiellini has given an interview to the BBC where he revealed his thoughts on a number of topics, including team-mate Cristiano Ronaldo, who he admitted was once a destroyer of his dreams, before he joined Juventus from Real Madrid last summer.
"Cristiano scored many, many, many times against us and he broke my dreams many times - in Cardiff, in Madrid, in Turin," the Italian defender told the BBC.
But now as team-mates, Chiellini hopes that Ronaldo will help him to realise his ultimate dream come true, rather than destroy it.
"Before the Champions was a dream, now it's a target because Cristiano is the best player in the world and we need him to make the last step."
Chiellini learning from Ronaldo on and off the pitch
Chiellini also spoke of his admiration for Ronaldo's attitude and how he prepares for games both mentally and physically.
"It's the personality of Cristiano. He has fantastic skills in the field but out of the field, his attitude - how he works, how he prepares for the match, how he lives every day of his life - can help us," said the 34-year-old, who is one year older than Ronaldo.
"I was curious to see some particular attitude far from the field. His work in the gym, and his concentration, is something I try to take. He's helped me because I would like every day to improve myself."
Ronaldo's shock move to Juventus in July came as a surprise for most in the footballing world, including Chillieni.
"I didn't believe it at the beginning. But after some days of rumours I talked with [Juventus president] Andrea [Agnelli] and I was surprised. I think that for many fans and also the players it was not so normal."