REAL MADRID
Solari: "We will fight for the league, nothing is impossible"
Santiago Solari praised Luka Modric and says that Real Madrid deservedly won the game and also says they will fight Barcelona and Atlético Madrid for the league.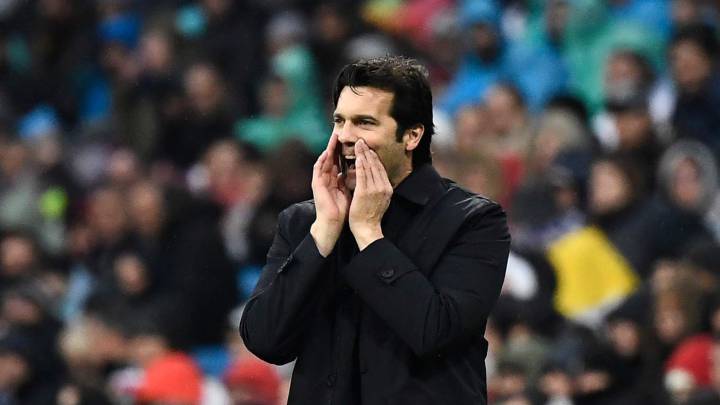 Santiago Solari's says Real Madrid will fight on all fronts until the last minute in all three competitions after they jumped Sevilla into third in LaLiga with a 2-0 win on Saturday.
They celebrated the first like it was more than one point: "There are always more than three points when you play a direct rival, those that you add and the ones that your opponent doesn't. The celebration was one of happiness, it was a lovely goal and it came with a bit of suspense. I didn't know it it had gone in or not. It was beautiful and well deserved, we were looking for it from the start and we couldn't get it until that went in."
How did you see Modric's performance? "Today, he was outstanding. He is a fighter considering the cut he had that they closed up. He had a stupendous first half and he had the cut and then he came out for 15 minutes after being on the stretcher at the break and had a stupendous second half with a goal in the last minute. This is what I talk about when I say the spirit of this team.
And Isco? "I'm very happy with Isco, for all of the players. It was a very complete game and we deserved to win and everything was good. The rest too, we all came together."
Will you fight for the league? "We will fight for all three competitions until the end. For Real Madrid, nothing is impossible."