CARDIFF CITY
Police confirm Cardiff's Emiliano Sala was on board missing plane - AFP Press
French news agency AFP Press reports that French police have confirmed Emiliano Sala was on board a plane that went missing on Monday night.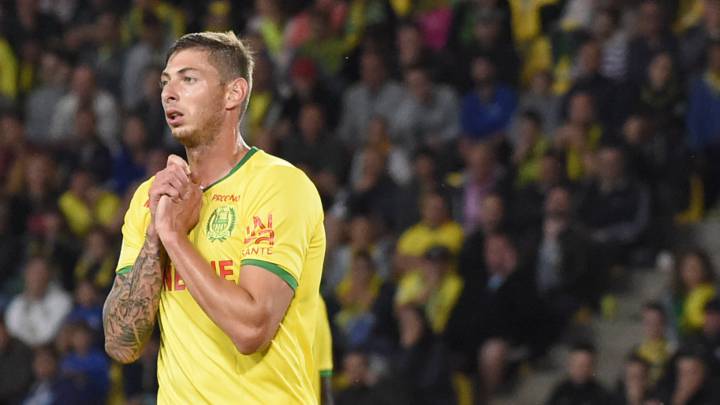 AFP Press reports that French police have confirmed new Cardiff City signing Emiliano Sala was on board a plane that disappeared on Monday evening, 20 kilometres north of the Island of Guernsey.
A major search operation began for the for the PA-46 Malibu light aircraft, which left Nantes at 19.15 and was travelling to Cardiff with two people on board, shortly after contact was lost with Jersey air traffic control.
But Guernsey police has said in a statement released on Tuesday morning that: "At this time no trace of the missing aircraft had been found."
Searching for the light aircraft PA 46 Malibu resumed at 8am this morning.

No trace has currently been found

It was en route from Nantes, France to Cardiff, Wales with 2 people

More info when available

— Guernsey Police (@GuernseyPolice) 22 de enero de 2019
The search was interrupted last night due to "due to strengthening winds, worsening sea conditions and reducing visibility", resuming this Tuesday morning at 8am.
Cardiff City, who signed the Argentine striker from Nantes for an undisclosed club record fee last week, had told the media that they are "seeking clarification" on the situation.
Sala joined Cardiff after having scored 13 league and cup goals for Nantes this season, making him the current third highest goal scorer in France behind Kylian Mbappe and Nicolas Pepe.
Fear for the player's safety were raised after the 28-year-old failed to respond to messages on social media. The last tweet from his account, a picture of him with his former Nantes team mates accompanied with the message "La ultima ciao" (the last goodbye), was posted at 13:09 on Monday afternoon, 21 January.