REAL MADRID
Isco to Ramos: "Did you hear that we don't speak to each other?"
Isco has taken to Instagram and commented on one of Ramos' posts to ask the Real Madrid captain if he had heard they don't speak to each other.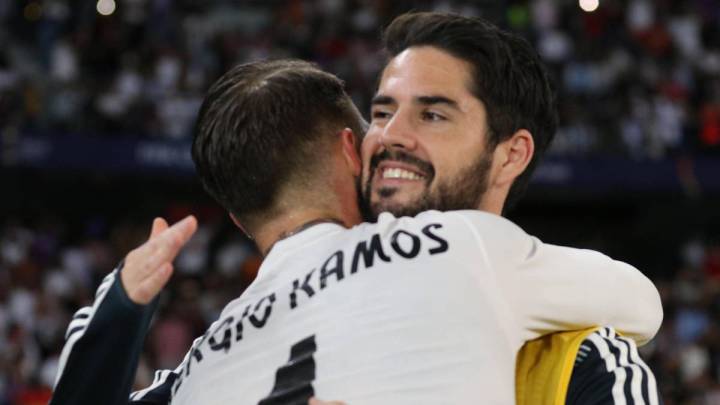 Isco Alarcón took to Instagram to post an ironic comment on Sergio Ramos' post ahead of their game in the Copa del Rey quarter-final against Girona on Wednesday night.
The Real Madrid captain posted a picture with him deep in though saying: "Big challenges ahead. Let's do this! #HalaMadrid".
His teammate, Isco, replied to the comment saying: "Have you heard that we don't talk to each other? I've heard it being said."
The attacking midfielder was referring to recent reports that the pair share a poor relationship. Ramos has not replied but within minutes, the comment had accumulated thousands of likes.
22


4