Gareth Bale: Real Madrid's lesser spotted goalscorer
The Welshman has been the focus of much scrutiny at the Santiago Bernabéu, but his questionable record in front of goal has him on the brink of Club 100.
Gareth Bale is on the verge of making history for Real Madrid. The Welshman is just one goal away from joining Los Blancos' illustrious Club 100.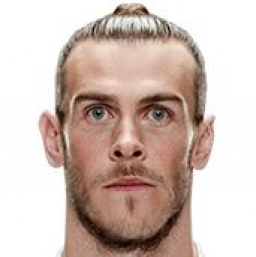 Bale closes in on century
The forward has a chance to reach the 100-goal milestone against Girona in the Copa del Rey on Thursday in Montilivi. This is an opponent he has scoring form with, with goals against the Catalan's in both their encounters this season. Bale currently sits on 99 goals in his total of 213 games for the Spanish giants, giving him an average 0.46 goals per game.
Most people would agree that this return is far from prolific but it is identical to that of striking partner Karim Benzema (207 goals in 445 games), although the Frenchman appears to be hitting some form of late. However, and this is a comparison that he will never be able to escape, it is a ratio that is not even in the same ball park as Cristiano Ronaldo who was scoring 1.02 goals per game before departing Madrid.
Poor numbers, big moments
Bale's numbers at the Santiago Bernabéu have always been questioned, as well as his general contribution in games. This goes with the territory of being a big-name signing. Since the 2013/14 season when he made his debut, Real Madrid have scored a total of 853 goals. The Welshman therefore has provided just 11% of the team's goals; certainly not living up to anywhere near the expected return when such a huge outlay was made to Tottenham Hotspur. Madridistas are also now accustomed to waiting some time between each goal for their number 11. On average Bale scores a goal every 160 minutes.
The fans do, however, get to celebrate some of his goals in the most important of occasions, four of them coming in a final. Remember extra-time against Atlético for the historic Décima. Or the iconic run against Barcelona in the final of the 2014 Copa del Rey. And more recently, a double against Liverpool to clinch an unprecedented third consecutive Champions League.
Bale's Achilles heel
Gareth Bale has been nicknamed by some 'the glass man' given the ease with which he seems to pick up injuries. He has been out of action 22 times across his Madrid career after signing as the most expensive in their history. His 213 matches have been collected through a period where the team has played 328, meaning the winger has missed out on 115 games, 90 of these specifically due to an injury.
His eternal strike partner Benzema has played 49 more matches over this same period, almost a full season more. This season, under both Julen Lopetegui and now Santiago Solari, the Welshman has been on the pitch for just 55% of the potential time, just shy of his average of 57% since joining in 2013. The question many people are asking is if a team like Real Madrid can afford to have one of their top stars missing for almost half their games.