REAL MADRID
Francescoli opens the door for Madrid in Exequiel Palacios deal
"His move to Real Madrid is already in motion but there is no hurry. It'll happen in the future", admitted the current River Plate sporting director on local radio.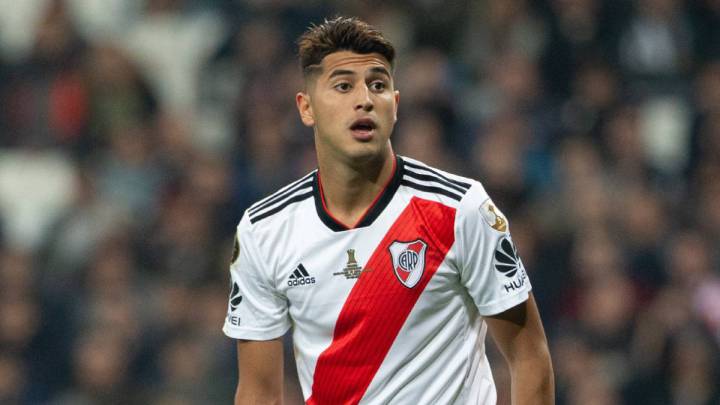 With little news emerging on the the potential move of Exequiel Palacios from River Plate to Real Madrid, today, River's sporting director Enzo Francescoli offered the latest state of play surrounding the possible move from El Monumental to the Bernabeu for the 20-year-old. Francescoli was speaking on El Mundo radio in Argentina and stated: "I met with Florentino Pérez and there is a certainty that Palacios will move to Real Madrid but the player, nor Real Madrid and even are under any pressure in forcing a deal through. It's in hand, but it's something for the future", admitted Francescoli.
Waiting game
Palacios has already played 24 games for "Los Millonarios" this season despite just being 20 and has already won the Copa Libertadores and has participated with the Buenos Aires side in the FIFA Club World Cup only for Al-Ain to pull off a shock eliminating the Argentine side on penalty kicks in the semi-final in December 2019. It was in the UAE where Francescoli and Florentino Pérez met and discussed Palacios' future.
Despite the feeling that the move is a mere formality, Inter Milan have emerged as another would-be suitor for the players signature. Sources in Italy report that the Serie A side are preparing a parallel bid for the Argentine reported to amount to 20 million euro. The sources revealed to AS that River Plate, despite the positive words of their sporting director are tiring of waiting for a definitive bid from Real Madrid and are anxious to close the ongoing situation and may react positively if the bid from the nerazzurri does finally materialise.