LALIGA
"It's a penalty on Morata but VAR can't intervene"
Medié Jiménez did not blow for a penalty when Feddal hauled down Morata but refereeing speciaist, Iturralde González, says it was a penalty.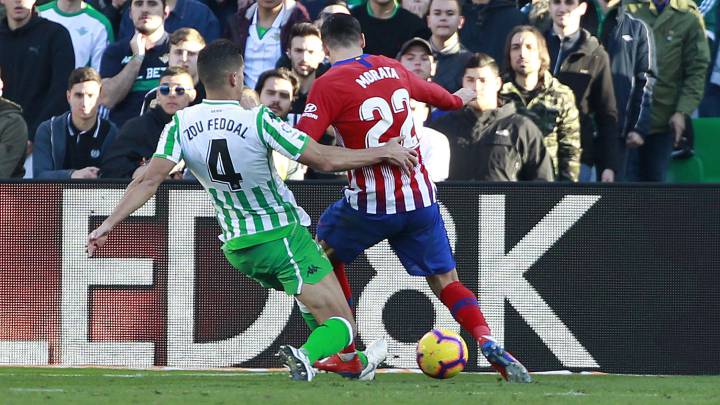 Another weekend and another VAR controversy. In the second half of Atlético Madrid's loss to Real Betis, Álvaro Morata was tackled by Zou Feddal in the penalty area and the defender caught his leg first before touching the ball. The referee did not blow for a penalty and instead signalled for a corner without ever consulting VAR to have a closer look.
Iturralde González, Carrusel Deportivo's resident referee said, "It's a penalty because he got the ball after catching his leg but VAR can not intervene because it's an interpretation." David Medie Jimenez did not whistle as it was his own interpretation and VAR can only get involved when it is not.
10 minutes later, on 63 minutes, the referee did give a penalty but this time to Real Betis. Filipe Luis handled the ball and Iturralde says "It's a clear handball, I don't know what's he's doing with his hand up there." Canales converted what would be the winning goal.
Atlético lost their 18-game unbeaten run in LaLiga and their 19-game unbeaten run in all competitions since Borussia Dortmund beat them in the Champions League. They trail Barcelona by six points and Real Madrid could go within two of them if they beat Alavés on Sunday night.