Neymar turns 27 and Red Bull are organising a party with 500 guests
The Brazilian forward will be celebrating in style, as is tradition with Red Bull taking over the planning for 500 very special guests including his PSG teammates.
Neymar turns 27 on February 5th and, as usual, he is planning on celebrating another year in style. The Brazilian will celebrate with his teammates on Monday in Paris and the only details to have emerged is that Red Bull is organising everything. The energy drink brand will make sure no detail is missed for the 500 guests that are invited.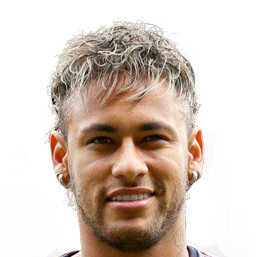 Every year, it is tradition that Neymar organises a massive party for his birthday. In addition to his closest friends and family along with his teammates, Brazilian surfer Gabriel Medina and singer Wesley Sadafao will also be there. The latter could perform at the event.
Injury rehab continues for birthday boy Neymar
Neymar, of course, remains injured as he rehabs his ankle after suffering a fracture in his fifth metatarsal of his right foot. He will miss the Manchester United games in the last 16 and was given a 10 week timeline for recovery. PSG say they are not concerned given their firepower up front but it is a significant blow considering the Brazilian suffered the same injury last year ahead of a crucial game against Real Madrid, which sent them out of the Champions League.
PSG suffered their first loss in Ligue 1 at the weekend after falling to Lyon despite taking the lead very early and Neymar's party might be the best remedy to help them forget about that defeat with just over a week before they travel to Old Trafford.