Modric keen to stay and Real Madrid will offer him a new deal
Florentino Pérez has given the order to offer a one or two-year extension. Modric's current contract expires in June 2020 and now it seems he wants to stay.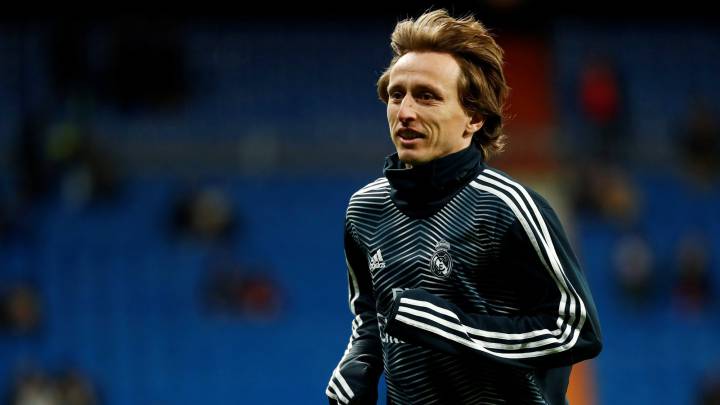 Luka Modric was courted by Inter Milan last summer but Real Madrid convinced him to stay and now the club have set the wheels in motion to ensure he ends his playing days at the Bernabéu. The Ballon d'Or holder is one of Florentino Pérez's favourites - and that's why the president has given the green light to extend Modric's contract by one or two seasons. The midfielder's current deal is due to expire on 30 June 2020 - by which time he will be 34 years old; so when he does agree new terms with Madrid, Modric will be 35 or 36. Many members of the Madrid board would like to see Modric retire at the club. Going hand in hand with the new deal would be a pay rise which would situate the player among the top earners in the squad.
Modric wants to stay
Just a few months ago, Modric was seriously considering leaving Madrid. After Inter's thwarted attempt to sign him, his plan was to put in a transfer request this summer. But things have changed and AS understands that now, Modric is focused solely on where he is. Winning the Ballon d'Or made him realize that he might not have realized such a great achievement playing at another club and besides, his family are happy and very settled in the Spanish capital.
Six years in white
Modric joined Madrid in the summer running up to the 2012-13 season and since then has made 287 appearances, scored 16 goals and made 44 assists. He's also played a key role in all of the trophies which the team has won in the past few years: 4 Champions Leagues, 4 Club World Cups, 3 European Super Cups, 1 Liga, 1 Copa del Rey and 2 Spanish Super Cups.