Sergio Ramos: "I'm sorry if my Panenka penalties offend anyone"
The Real Madrid captain was a guest on TV show 'El Hormiguero' and said that the team is entering a sensational moment of form just at the right moment.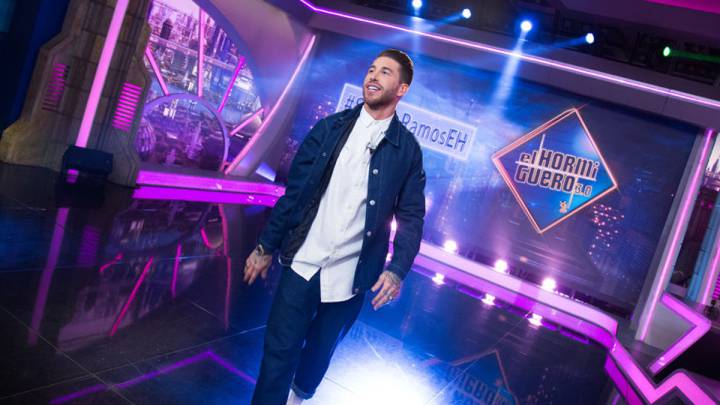 Sergio Ramos was one of the guests on Antena 3 programme El Hormiguero broadcast last night. The Real Madrid captain chatted about the team's season so far and insisted that they're hitting form just when it counts - as the season enters its decisive stage.
Panenka-style penalties: "When Cristiano was with us, we'd always practice them. We never lost a game when he scored from the spot and now I've taken on the job taking penalties. It's a combination of execution and expression. I am not trying to offend or humiliate anyone. That wasn't my intention if anyone has felt offended. It's a fraction of a second when you have to decide how to ensure the ball enters and trick the keeper. It's about making something difficult easy. Sometimes, the craziest ideas are the best. Occasionally you have to improvise and I wait until the very last moment to see where the keeper is moving. I'll place the ball in the opposite side to where the keeper is going. Once or twice I may have seemed very self-confident and that has annoyed people but I've never set out to offend. It's a crazy technique which has served me well so far".
Five wins on the trot
Decisive moment of the season: "We'll be taking on Barcelona, leaders in LaLiga. They're also our rivals in the Copa. We've also got the derby against Atlético in LaLiga. This is when the interesting part starts. And for me as a player, it's something which gets me going".
Real Madrid hitting form: "We have everything to play for in the Champions League, LaLiga and the Copa. Now is the moment when we have to be playing well and we've arrived in sensational form".
Goal scorer: "In football, people tend to remember the goals scored. They forget about the work done in defence. I've been able to contribute a few goals because when I was a kid, I used to play in attack".