REAL MADRID
Eden Hazard's "decision has been made" regarding future
The Chelsea attacker spoke to Radio Montecarlo and said he knows what he will do next season but was unwilling to say whether it involved a move to Real Madrid.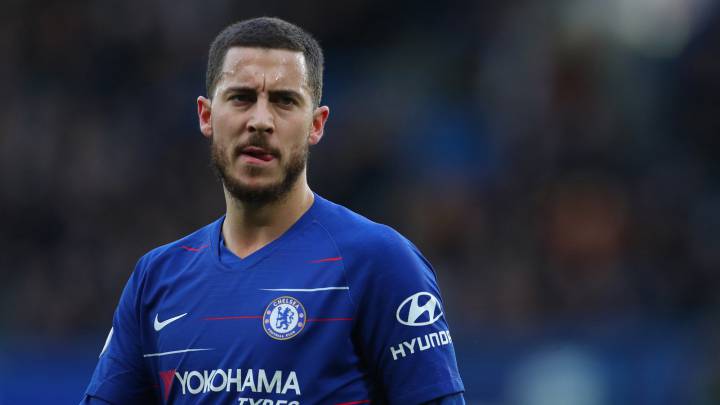 Eden Hazard knows what he will do next season. The Chelsea attacker has been linked with a move away from Stamford Bridge and has openly stated his desire to play with Real Madrid but while his decision has been made, he is not willing to announce it yet.
"I know what I will do," he told Radio Montecarlo. "I have made my decision."
The latest announcements come in light of Maurizio Sarri stating the Belgian is not a leader for Chelsea. "He is 28 years old," Sarri said. "if he wants to go, he should." The Italian manager also said Hazard has to do more to influence games for the Premier League side.
Real Madrid keen to sign Hazard
Real Madrid were torn between Hazard and Christian Eriksen but they pulled out of the race for the Dane because of how difficult it is to negotiate with Daniel Levy. Hazard, on the other hand, is valued at just over €100 million and will have just one year left on his contract once the summer rolls around.
Hazard's future has to be decided soon but he is a Chelsea legend and has adapted completely to life in London. He stated previously that his dream was to work under Zinedine Zidane but with a potential change of manager in the summer for Real Madrid, many things could change in the next few months. Sarri is under increasing pressure at Chelsea too with Roman Abramovich never too slow to sack a coach. There are lots of moving parts regarding any potential deal but Hazard already knows what he will do.



LaLiga Santander
*Update 5 de febrero de 2019