REAL MADRID
Real Madrid have spent €383 million less than Barça since 2014
Real Madrid have changed their transfer strategy with a remodelling of the Santiago Bernabéu in the works while Barcelona and Atlético have increased their spending.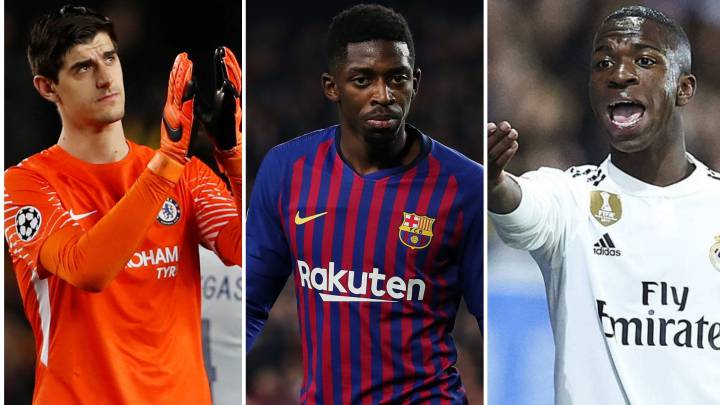 If Real Madrid were historically a buying club, they have changed their style in recent years. At the cost of €101 million in the sumer of 2013, Gareth Bale was the most expensive signing in the last 6 years. They signed James for €80 million after the World Cup in Brazil and Vinicius for €45 million from Flamengo but these signings have become very rare. Part of the reason why is because Florentino Perez is keen to remodel the Bernabéu and has convinced the members to indebt the club to the tune of €575 million.
Barcelona, however, continue to spend lavish sums on players with their transfer fees rising every year. Since 2014, they have spent 384 million more than Real Madrid on signings. They sold Neymar for €222 million but signed Dembélé for €160 million and Coutinho for €145 million. They also signed Malcom for €41 million, Lenglet for almost €36 million and Arthur for €31 million.
Atlético Madrid are also upping their game when it comes to signing players to with €577 million on signings compared to Madrid's €493 million. Real Madrid's balance is -€64.7 million in recent years while Barcelona have spent €405.3 net and Atlético have spent €131.4 net.