Mijatovic: "We're all annoyed with Gareth Bale"
The former Real Madrid player analysed the Copa del Rey Clásico: "If Bale gets to play he needs to deliver as he's running out of opportunities".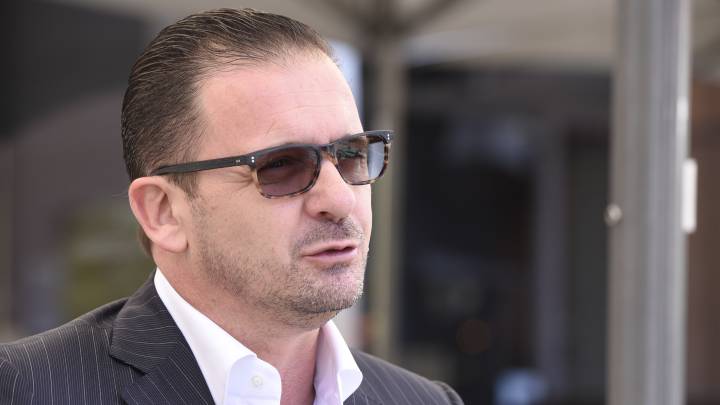 Pedja Mijatovic spoke on the "El Larguero" radio show on the Cadena SER network to offer his opinion ahead of the first leg of the Copa del Rey as Madrid travel to Camp Nou to face Barça.
Lucas Vázquez: "I'm sure he'll play as he'll track back and cover Jordi Alba. Vinicius is playing really well and Bale is still to find a rhythm. If Bale does play it could be one of the last oportuinites he has to impress. I feel we're all annoyed with the Welsh player just as Vinicius is starting to win over the fans at the Bernabéu".
Cup game: "It's important to come away with a good result on Wednesday night for the second leg. Having said that, even with a good result, Barcelona are very capable of coming here and securing a win ".
Messi: "He's a wonderful player and there are still doubts about him starting. If there are any injury concerns, it wouldn't make sense to take a chance".
Marcelo or Reguilón: "Reguilón has been good whilst Marcelo's form has dipped. I'd say for a game at Camp Nou we could use Marcelo's experience".
Solari has been strong willed with Isco and Marcelo: "It's always a positive thing to see a coach trying to be fair and this is something the rest of the squad will pick up on".
Ramos, Modric and Benzema: "If they are on song, the team will perform but it's also key that the others are in tune too. Real Madrid are improving, there's no question about that, but the Camp Nou game is a great acid test".
Fixture list: "The games are coming thick and fast now and are all important, Madrid need to perform in the Copa, Champions and LaLiga to keep the season alive".
Barça: "Barcelona will play their game and are a team that could put three past you in five minutes. They're league leaders and still involved in the cup and Champions League".