Barcelona reject white jersey design by Nike
Barcelona have halted Nike's plans to incorporate a design for a white jersey in 2020/21, apparently because of the similarities to Real Madrid's traditional white strip.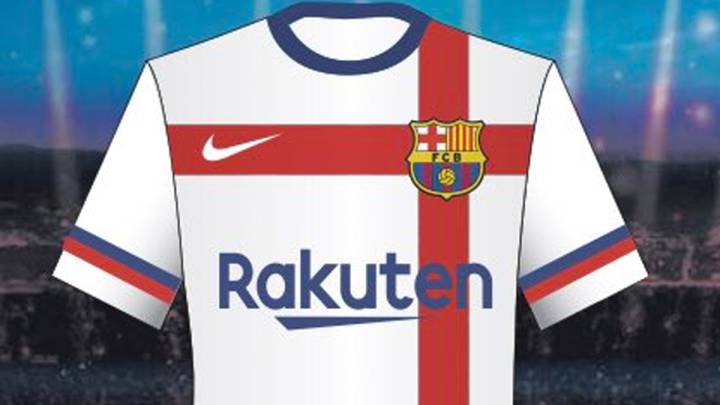 Barcelona have rejected a new design for a white away jersey by shirt makers Nike, according to Catalan daily Mundo Deportivo, apparently because of the similarities with the traditional white shirt of rivals Real Madrid.
The kit has been reportedly inspired by the white and red of the Cross of St. George, the official flag of the city of Barcelona. But despite Nike's seemingly commendable intentions to commemorate the city's patron state, the Barcelona board were understandably not happy with the shirt maker's choice of colour and have put a halt to plans to incorporate the design as the club's away kit for the 2020/21 season.
Interestingly, Barcelona have worn white on one occasion back in the 1950s. But as the rivalry with Real Madrid grew over the preceding decades, the club has never since worn a white jersey.
The only Barça jersey that has incorporated some notable element of white since the 1950s was a Kappa-designed home kit in 1992. The Italian sportswear company's decision to incorporate a white stripe on the shirt sleeve and edging of the shorts caused uproar amongst Barcelona fans at the time. And, as such, it is understandable that the club's board does not want to create any heated controversy with the adoption of Nike's white design for 2020/21.
LaLiga Santander
*Update 6 de febrero de 2019