Barcelona banned from using Chinese names on shirts by RFEF
The Catalan club had planned to have the players' names written in two languages to celebrate Chinese New Year, but this had been prohibited said reports.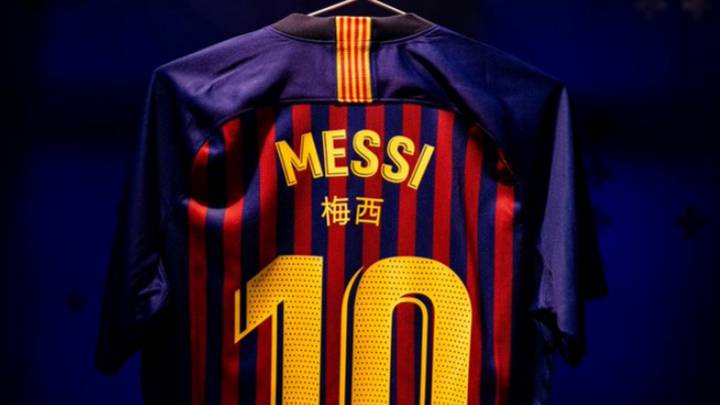 FC Barcelona were hoping to take advantage of the Copa del Rey match against Real Madrid to give a nod to the Chinese community by having shirt names in the second language. This plan, however, had been prohibited by the Spanish Football Federation according to reports.
No Chinese names for Barça
The plan by the Catalan club was to have the shirts printed with the Chinese lettering for the players' names just below the standard version (as per the image above). This was to acknowledge new year in the Asian country, where they began their celebrations this week.
According to Spanish newspaper Mundo Deportivo, though, this initiative had been banned by the Royal Spanish Football Federation (RFEF), who run the competition. Barcelona had already prepared the famous blaugrana shirts with the new text, as had been shared on social media, and in the end were only able to use them for the period of time from coming out of the tunnel to the kick-off, when they replaced the shirts.
Interestingly, in the weekend LaLiga Santander game at the Camp Nou, Barça's opposition Valencia wore shirts with the names in Chinese.
Barça vs Real Madrid live: Copa del Rey semi-final first leg