Real Madrid are keen to protect Vinicius from rising expectations
His manager, Santiago Solari, his teammate, Casemiro, and the club are keen to protect Vincius but are not afraid to say just how good he could be.
Real Madrid know they have a star on their hand with Vinicius but they are also asking for patience with the 18-year-old and that has been the message since he started turning in world class performances with Real Madrid in recent weeks. Santiago Solari was one of the first to call for calm over praising the youngster and then Casemiro, one of his closest allies in the dressing room, following by Emilio Butragueño. The teenager has tasted glory really quickly at Real Madrid. He is a full-time starter now and was protagonist against Barcelona and Atlético Madrid, two of the biggest games of the year.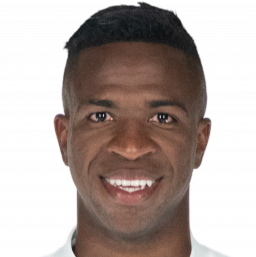 "What is Vinicius' ceiling?" Solari was asked at the press conference after the game. "He's got many years ahead of him in football," was Solari's response. "He's a kid of 18 years of age." It was one of the major themes in Solari's responses. He even joked that many of the people in the press conference room could have children as young as the Brazilian.
Every game he plays, he improves. "Vinicius is learning from the best," says Solari. "He is very well advised and looked after by the squad which will only add to his game."
Casemiro waxes lyrical about his Brazilian teammate
Casemiro, one of the other Brazilian in the team, is also protective of his compatriot. "He is showing that he is really good and he can fit in perfectly at Madrid," he said. "You have to have patience with Vinicius. We can't put too much pressure on his because he is so young. Until three months ago, he was playing in Segunda B and he isn't 20, he's only 18. But it's obvious that he's quick, has quality and when he plays he surprises people."
As protective as they are, however, nobody is afraid to his just how good he could be. "If he plays like this at 18, imagine what he can do in a few years when he is 20 for example," Casemiro continued in the mixed zone. Vinicius is surrounded by people of the top level who want to help and his teammate says that extends to the national team. "I'm happy that he's Brazilian and can help us with Brazil too," he said.
In the dressing room, they are quite clear that they have a start, as are the people witnessing his rise. Courtois was another who spoke glowingly of the youngster a week ago. "The only one I've seen like him was Eden Hazard. Vinicius didn't have an easy start, he suffered a bit but he has the desire to learn, we help him out and we are giving him confidence. We hope he can score more goals," he said.
His manager, his teammates and the club are looking after him in the form of Emilio Butrgueño, the director of institutional relations. "He is just 18 but is a constant threat," he said. "He came from Brazil and some players can't adapt to Real Madrid and the pressure of the Bernabéu. But we see that he is improving in every game and is more happy. And we are too," he said.
And with the praise came the call for calm. "We are happy," he continued. "But we have to help him together. Playing in Madrid implies a lot of things. We have to protect him so that he becomes an even better player."