CHAMPIONS LEAGUE
What to expect from VAR in the Champions League
This is the first time that the Video Assistant Referee (VAR) system will be used in the Champions League and will debut at Old Trafford and the Stadio Olimpico on Tuesday.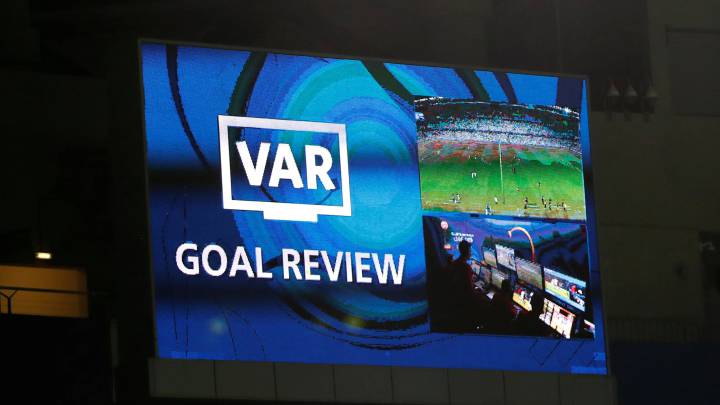 The Video Assistant Referee (VAR) system will be introduced in the UEFA Champions League for the first time ever coinciding with the the Round of 16 fixtures and is set to make it's debut in the Manchester United-PSG and AS Roma-FC Porto ties and all subsequent games in the competition.
The VAR will be used in order to support the referee when making decisions concerning four match-changing situations: Goals, incidents in the penalty area, red cards and mistaken identity.
VAR will inform the match official when there is evidence of a clear and obvious mistake in one of these aforementioned match-changing situations. The match official can then use the review area next to the pitch to take a final decision. VAR is also able to take into account any infringement that could have taken place in the immediate build-up to the incident.
The system is now implemented in all of Europe's major domestic leagues (Spain, Germany, Italy and France) with the Premier League set to introduce the system for the 2019-20 season, albeit it is being used in the FA Cup. The system was also used in the 2018 Russia World Cup and has met a mixed response from the footballing community. Unlike Russia however, contentious decisions in the Champions League will not be replayed in the stadium big screens. The Europa League competition will not feature VAR until the 2020/21 season when the system will be implemented from the group stage onward.