Reguilón surpasses Marcelo and awaits Champions League
Responding excellently to the confidence that Solari has placed in him, the young Spaniard proved his worth against local rivals Atlético Madrid.
He appeared almost by chance, during Real Madrid's pre-season preparations, as a youth team player there by coincidence rather than plan. But there seems no doubt now that Sergio Reguilón is already a firm fixture in the first team.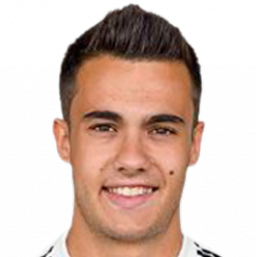 Reguilón succeeds Marcelo
The 22-year old full-back has grown over the last six months or so, and has been grabbing every opportunity that has come his way. He has had 13 starts, eight of them in the league, where he has demonstrated that he offers more than what the current version of Marcelo, now over 30, can provide. This showed again in the Madrid derby, where he added a further 1,077 minutes to his fledgling career.
The experienced Brazilian, who initially must have seen Reguilón as somewhat of a pupil that he would mentor, is now on the ropes. In another difficult week for the vice-captain, evidenced by Malcom's goal for Barça at the Camp Nou, Reguilón stepped up to the plate at the home of Madrid's other great rival, Atlético. It was much a more assured performance, akin to that of Dani Carvajal on the other flank.
Now 27, the right-back is an example to the youth players in the capital and both full-backs mirrored each other's returns at the Wanda Metropolitano: recoveries (4), interceptions (2), successful tackles (2) and headed clearances (1), while exceeding in clearances (2-1), accurate long passes (3-2) and fouls (6-4).
Reguilón: the new model
His defensive rigor has seen him rise in stature, from a praiseworthy youngster to a new model of homegrown talent and, could well be first choice for the Champions League, never mind the domestic Liga. This is how his manager Santiago Solari gave him recognition in the most recent press conference after the derby win:
"He is an example to all the players in the youth academy. He shows that if you fight for it, and have talent, then there is a possibility of getting a place in the Real Madrid squad."
The youngster had Atlético's Correa at bay for much of the game and, although he still has areas to work on, his performances on Saturday, and the assuredness he transmits, have consolidated his position. Despite this, he has not lost his sense of humility or that boyish innocence that has him appearing to be asking for permission for everything:
"I really don't feel like a first choice. I work every day so that the boss selects me. If he wants to put me in, great, if not, fine too," he said after completing his first Madrid derby as if he were his tenth.